Doug began his career in IT 38 years ago as an engineer in Silicon Valley working on the team that designed the "Heads Up Display" navigation system for the Space Shuttle Program. He has seen the evolution of technology from mainframe to Apple II to the PC and everything since. But don't think for a minute that technology is Doug's only interest.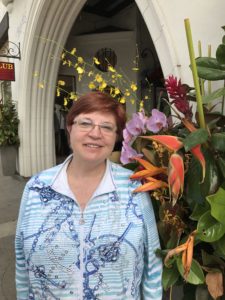 Tell me about your family…wife, kids, pets. I have been married to my amazing wife, Andrea, for 15 years.  Our kids are our two funny Long-haired Dachshunds, Schatzie 5 and Munchkin 15.
What is your favorite food? I love me a fine Steak House Meal.
Name something on your bucket list.  I have always wanted to go on a camera safari in Africa, Visit ALL of the US National Parks and ride a motorcycle through the Florida Keys.
What's the craziest/funniest/most outrageous thing you've ever witnessed/done?  I have walked on Fire with Tony Robbins.
What is something most people don't know about you? I am a gourmet chef
Favorite book? Anything by Kurt Vonnegut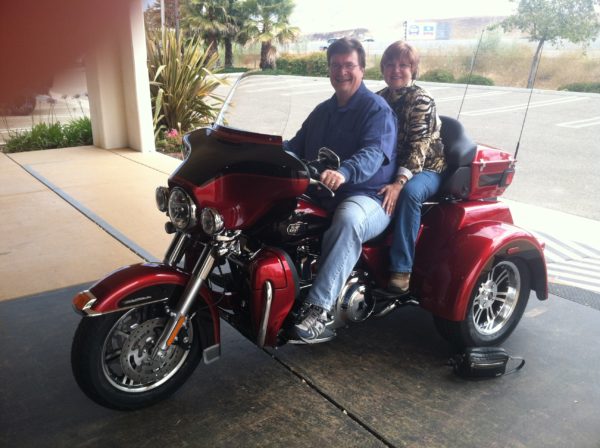 Favorite ice cream? Pistachio
Favorite quote?  "Everything will be okay in the end. If it's not okay, it's not the end. " —John Lennon.
What's the most fun thing about your job and why? The best part of my job is helping to make our client's jobs easier through the use of technology.
What is the most challenging part of your job? Staying on top of constantly evolving cybersecurity landscape.

What do you like to do for fun outside of work?  We love to travel, ride our Harley Tri-Glide Trike, entertain friends at home, binge watch TV Shows and spend quality time together with our two Long-haired Dachshunds.