We Make Your Business Our Business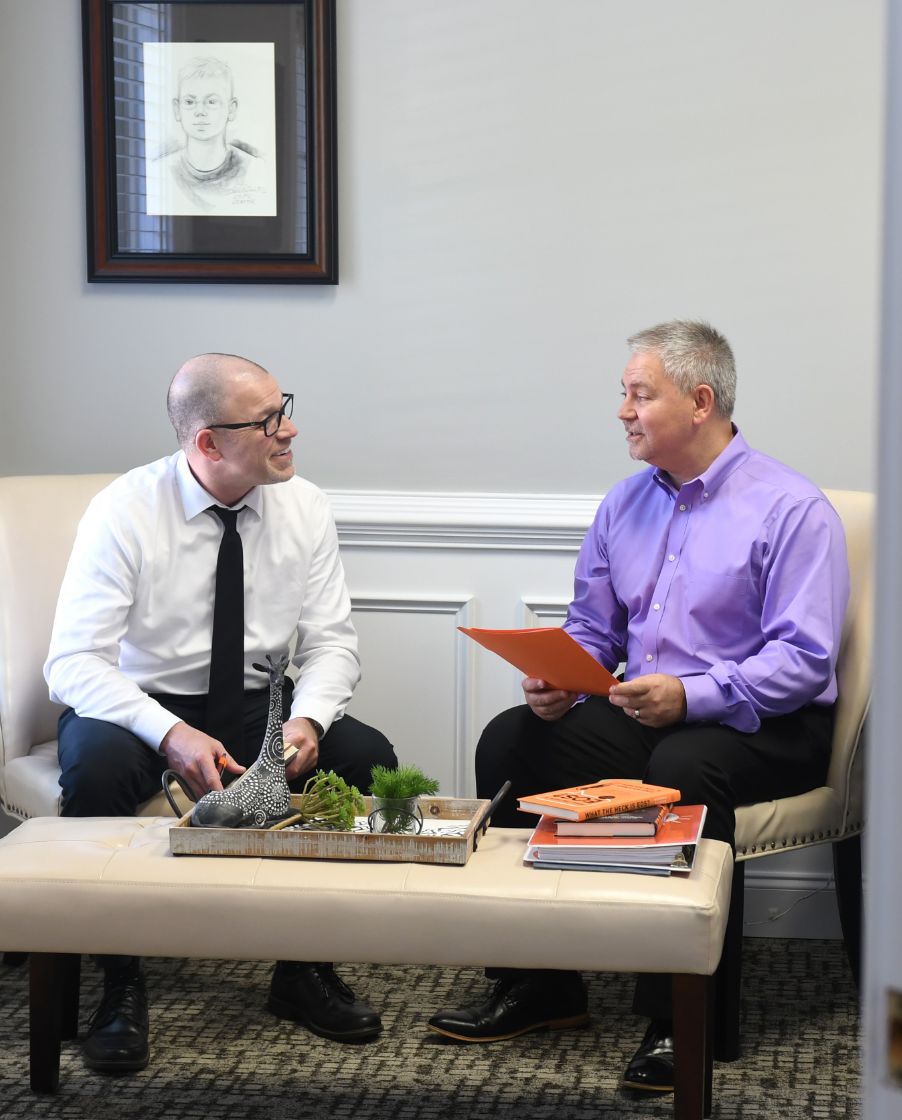 Your IT needs are unique
One size doesn't fit all. At MIS Solutions, we recognize that every industry has specific requirements for business applications, compliance regulations, cybersecurity, and beyond.

Compliance is a must in today's business landscape. Nearly every industry is bound by federal or state regulations, and keeping up with them is like hitting a moving target. Data privacy laws, rules, and regulations are in a constant state of change, making compliance a challenging task.
The escalating threat of cyberattacks adds even more complexity, leading to additional regulations and headaches for organizations. Falling victim to cybercrimes or human errors can expose businesses to legal repercussions and reputational damage, especially when sensitive information is compromised. Additionally, non-compliance can also hinder organizations from obtaining vital cybersecurity insurance coverage.
With our extensive expertise in the requirements of various industries, we are well-equipped to navigate intricate compliance requirements, including HIPAA and PCI DDS, helping clients achieve and maintain compliance. As a SOC 2 Type 2 compliant managed services provider, we uphold the highest security standards, safeguarding sensitive data. By choosing MIS Solutions, you partner with a provider that prioritizes security and helps you avoid the pitfalls of non-compliance, protecting your business from steep fines and reputational harm.

In a constantly evolving threat landscape, we understand that it takes a layered approach to protect your valuable data from criminals. It's not a "set it and forget it" situation. We stay one step ahead of cybercriminals, ensuring your business remains secure.
While anyone can claim to specialize in cybersecurity, we have the experience and certifications to back it up. We heavily invest in continuing education to ensure our technicians are certified and up-to-date with the latest cyber trends. Our team holds advanced certifications such as Certified Ethical Hacker, Computer Hacking Forensic Investigator, Certified Information Systems Security Professional, Certified Chief Information Security Officer, Certified Cloud Security Professional, and Certified Secure Software Lifecycle Professional.
With MIS Solutions, you can trust that we have the expertise and knowledge to protect your organization against cyberthreats.

At MIS Solutions, we understand the heavy reliance businesses have on applications today. We know that making these systems work seamlessly together is a complex process with many moving parts. That's why we invest the time to truly grasp the ins and outs of your critical business line applications.
Our expertise goes beyond technical support. We excel in software vendor management, assisting with vetting vendors and ensuring effective communication. We act as a liaison between you and the vendor to ensure issues with faulty software are resolved to your satisfaction. Our goal is to swiftly resolve any issues with your applications, ensuring they align with your specific requirements.
In addition, we offer comprehensive management of software licensing and renewals. Consider it one less thing on your plate. We want to make your life easier by freeing up your time, allowing you to concentrate on your core business operations. At MIS Solutions, our focus is on simplifying the software and application aspect of your business, enabling you to run smoothly and efficiently.
Ready to explore customized solutions for your industry? Let's kick-start the process with a quick 15-minute discovery call. Schedule a chat with us to discuss how we can assist you in achieving your goals.