Reliable and consistent IT support that guarantees smooth operations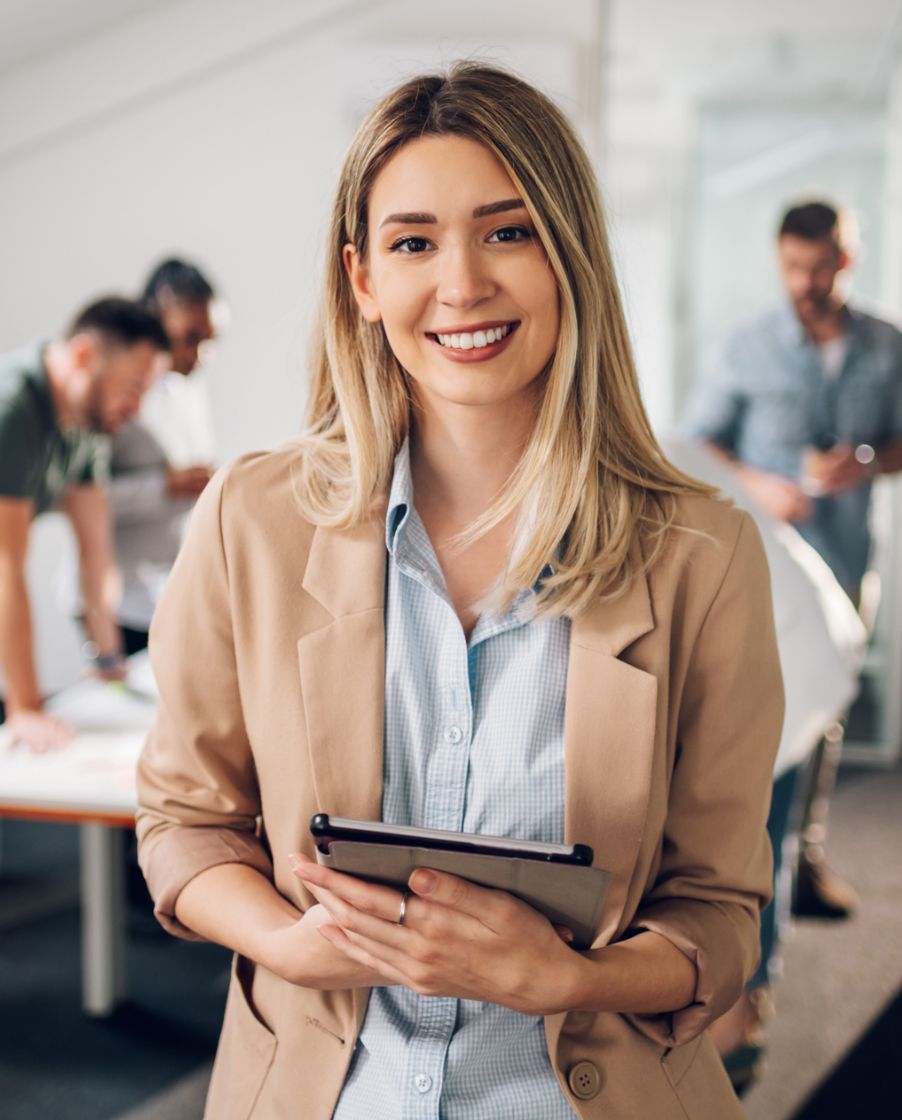 Do these IT issues sound familiar?
Fluctuating invoices keep throwing off our budgets, making it difficult to plan ahead.
Recurring IT issues are making the team lose productivity.
I can't get any work done because I am constantly bogged down with IT issues.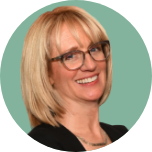 Transform the way you work – partner with us!
Imagine a world where you are no longer frustrated by IT issues constantly directed your way, derailing your focus from your goals. When you partner with us, we take care of everything related to your IT, enabling you to concentrate on your core responsibilities without distractions. Our team excels in communication, providing timely responses and delivering exceptional service quality, even for minor issues. Say goodbye to the days of being caught off guard by price changes, add-on costs, and unexpected hourly fees. 
With our transparent pricing and detailed roadmap updates, upgrades and large projects are accurately planned ahead and budgeted for, ensuring no more surprises. Work with us and discover the freedom from IT distractions, enjoy top-notch service and response time, and gain peace of mind with precise pricing and roadmap visibility.
Empower your team with solutions that maximize productivity and peace of mind.
Curious about what sets us apart? See why our clients love us:
MIS's Responsiveness Minimizes Downtime
My issues are treated with urgency, so that I can function without much downtime.
Technology has played a very large role in our success and being able to compete in the market. The value MIS brings to Stuart Pro Heating & Air is priceless. I don't stress about IT anymore. If there is an issue, I know it's going to be fixed. I have complete trust in MIS.
As a customer of MIS for almost 20 years, they've seen our company grow, and they've helped us adjust to that growth. They're long-term partners, and when I call in with a problem, I know who's on the other end of the phone. I'm not calling a hotline and getting some random person. They know who I am, they know our setup, and they know what we're trying to do. Having that personal connection helps a lot.
Connect with us for a quick, no-strings-attached, 15-minute call to discuss your goals and aspirations.
Together, we'll determine if we're the ideal match, and even if we're not the perfect fit, rest assured you'll gain valuable insights into your IT needs.

Start your MIS Solutions journey today!
The ironclad MIS Solutions
promise
We're confident that our service will change the way you view IT service providers.

How confident are we? Within 90 days, if you're not completely satisfied with our services, we'll refund your money. It's that simple.

Come and experience why so many Atlanta-area businesses have put their trust in MIS Solutions.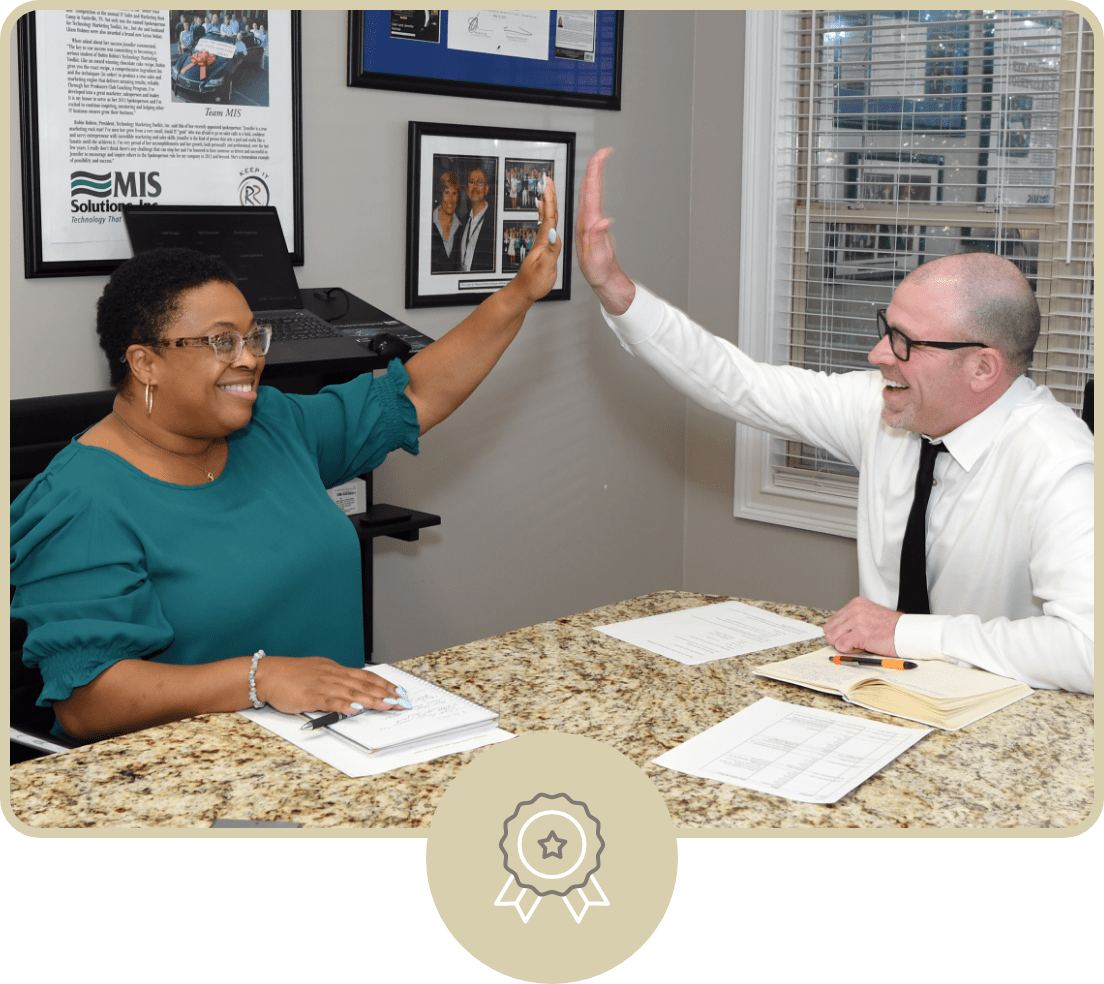 Frequently asked questions
MIS Solutions is a full-service managed IT services provider, which means we can serve as your complete outsourced IT department. We offer a wide range of services, including managed private cloud solutions, strategic IT consulting, reactive support (help desk), proactive support (monitoring, patching, updates, maintenance, backups, disaster recovery, business continuity), cybersecurity and compliance solutions for your industry, project management, vendor management, VoIP phone systems, network assessments, and network design.
No, we do not offer break-fix service. Break-fix is a business model that tends to work in the IT company's favor, rather than yours. With break-fix, you purchase a block of time at an hourly rate for a technician to "fix" your problem when something breaks. Ultimately, you end up paying to resolve issues that could have been prevented with regular IT maintenance and management. Additionally, in the break-fix model, it is up to you to report problems to your technician since there is no monitoring of your systems.
Our ideal clients typically have between 20 and 200 computer users and are headquartered in the metro Atlanta and Gwinnett County areas.
Calls to our main support line during regular business hours are typically answered live within 30 seconds. If a request is urgent, we strive to have a technician working on it within 30 minutes or even sooner. Our goal is to efficiently resolve any issues and get you and your team back to work as quickly as possible.
No, we do not outsource our help desk. All of our service technicians work exclusively for MIS Solutions. This ensures that our clients speak to someone who is intimately familiar with their business each time they contact our support team. We only hire friendly, knowledgeable, courteous, and English-speaking team members to serve our clients.
To stay on top of the ever-changing field of security, IT professionals must commit to an attitude of lifelong learning. Members of our team hold a number of advanced certifications, including Computer Hacking Forensic Investigator, Certified Information Systems Security Professional, Certified Chief Information Security Officer, Certified Cloud Security Professional, and Certified in Governance of Enterprise IT.
Yes. We have an entire Proactive Team that works behind the scenes and around the clock to ensure your systems are secure. Our remote network monitoring system watches over your network to constantly look for developing problems, security issues and other problems so we can address them before they turn into bigger problems or cause extensive downtime or lost data.
We use a team approach to IT management. You will be assigned to a team that will take the time to get to know you and your users and also understand your unique line of business applications. Taking time to understand your organization is the foundation for our mission to deliver responsive, friendly service. By having a whole team assigned and keeping detailed network documentation (basically a blueprint of your computer network) and updates on every client's account, any of our technicians can pick up where another one has left off.