Business Owners and Executives
Operations/Office Managers
Internal IT Managers
Business Owners and Executives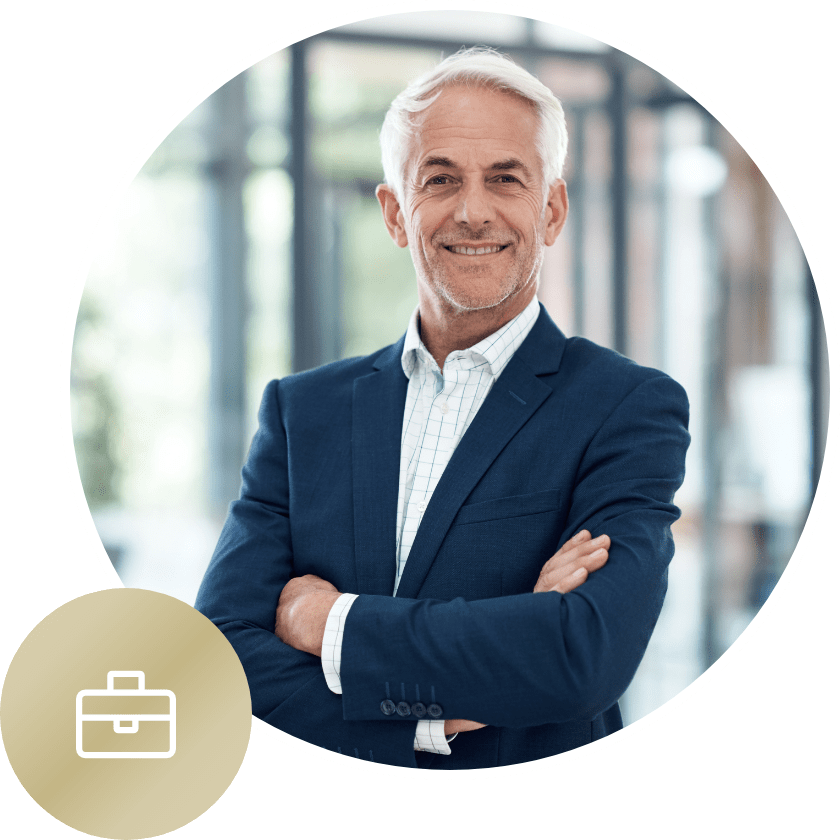 "I've been doing business with MIS since 2010, and they are proactive in helping me ensure that I have everything I need to operate my business, including handling my cybersecurity and compliance requirements. They understand my business and my needs, and their team is very responsive and knowledgeable."
Operations/Office Managers
Internal IT Managers
Your IT needs are unique — and so are our solutions!

The goal is simple: Run your business, not your IT!
We understand that for business leaders, navigating the world of IT can feel like an uphill battle. It's just one of the many things that can impede your productivity and divert your attention from core leadership responsibilities. Effectively managing your IT staff is a critical aspect of operations, as shortcomings can expose you to the risk of a single point of failure. It can be frustrating to constantly grapple with IT issues that hinder your team's productivity. Working with a company that can't keep up with your organization's growth and scaling needs adds to the exasperation. These constant distractions pull you away from making important strategic decisions that drive your business forward. To compound the challenge, when your internal team or IT provider falls short and leaves you with additional responsibilities, it can feel like you're left holding the bag. It's disappointing when they fail to truly understand your unique business and offer generic, off-the-shelf solutions. You deserve a partner who comprehends your specific needs, challenges, and industry nuances.

That's where MIS Solutions comes in. We have the expertise and dedication to ensure your systems work seamlessly, allowing you to focus on your business matters. We take the burden of managing your IT staff off your shoulders, reducing the risk of a single point of failure. When IT issues arise, we address them promptly and efficiently, minimizing productivity loss for your team. However, it's not just about solving immediate problems. We understand that your business is unique, with its own objectives and aspirations. That's why partnering with an IT services provider who truly understands your vision and can grow with you is crucial. At MIS Solutions, we take the time to deeply understand your business and align our services with your goals. We believe in tailoring our solutions to fit your specific needs, making it easier for you to navigate technology complexities with ease. Read more »

Effortless IT — that's all you need
In the world of operations, encountering IT issues can be a real headache that impacts productivity and adds unnecessary stress to your role. It's disheartening to see your team's productivity suffer due to recurring IT problems. And let's face it, it's frustrating to be held responsible for these issues when you don't have IT expertise yourself. The constant state of flux and the accompanying stress can be overwhelming at times.
We have the solution you've been searching for. We understand the importance of a supportive IT provider that relieves your team from constant issues. With us, those nagging IT problems that
hinder productivity will be a thing of the past. We proactively address issues, ensuring minimal disruptions, so your team can focus on what they do best. What's more, we offer predictable costs without hidden fees or surprises, allowing you to plan and allocate resources effectively. Breathe a sigh of relief knowing you have a reliable IT partner who resolves issues and helps maintain financial stability. By partnering with us for exceptional support and transparent pricing, you can alleviate the burden of IT issues and shift your focus back to driving operational excellence.
Read more »

Lead impactful IT strategies glitch-free
Internal IT leaders face a range of common issues that can leave them feeling overwhelmed and frustrated. The day-to-day IT challenges can become a never-ending cycle, making it difficult to keep up. It's disheartening when the leadership team doesn't fully understand or listen to your resource needs, hindering your ability to effectively run IT operations. Moreover, the constant worry of being blamed if something goes wrong weighs heavily on your shoulders.
As an internal IT leader, you don't have to face these challenges alone. We offer solutions to provide a secure environment, protect
against cyberthreats, and reduce risks. With the right safeguards in place, you can have peace of mind and system integrity. We also act as a partner, handling low-level tasks so you can focus on strategic projects, driving innovation and growth. Maintaining visibility is crucial to promptly address employees' needs. Remember, you have our support as a reliable IT partner involved in decision-making. Together, we can overcome obstacles and unlock your IT operations' full potential.
Read more »
Are you looking for personalized solutions that can lighten the load of your responsibilities? Take the first step with a 15-minute discovery call. Let's chat and explore how we can support you in reaching your objectives.