Co-Managed IT Services Atlanta
Empower your IT Department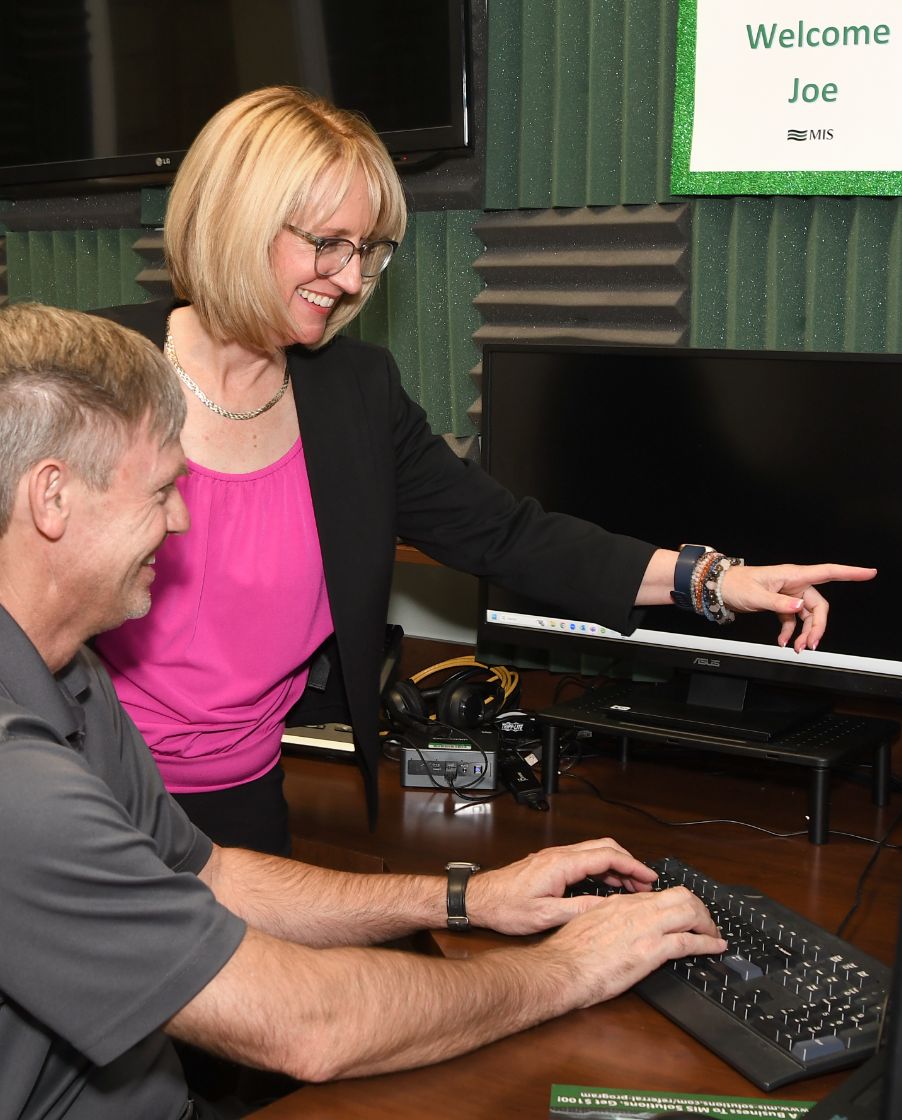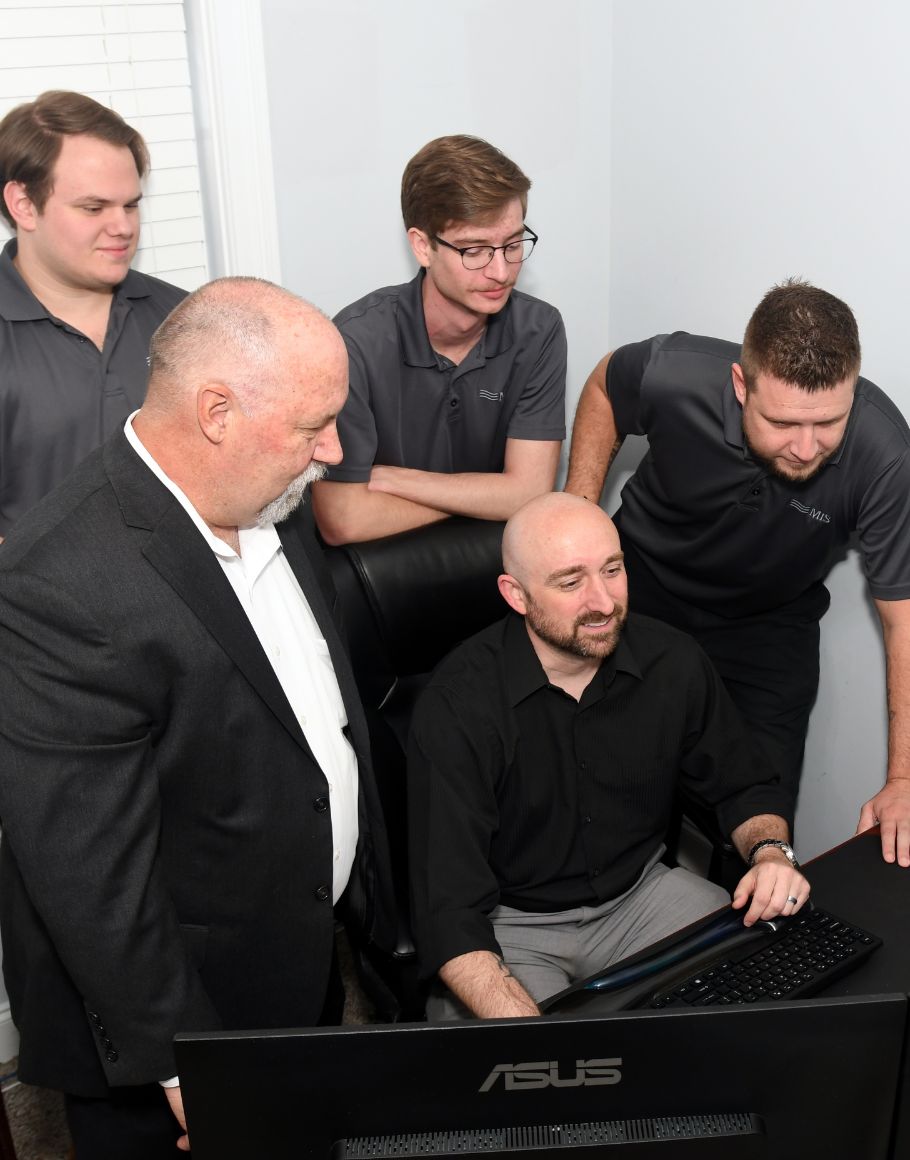 It's time for your internal IT department to
shine
— We're here to make it happen!
When it comes to the challenges IT managers face in handling an organization's technology, we totally understand. Juggling a million things, drowning in day-to-day tasks, and hardly having time for those game-changing projects that truly make a difference — we've seen this struggle way too many times. But guess what? That's where we come in.
Just like we've done for countless businesses in the same boat, our co-managed IT support can be your secret weapon for success. Say goodbye to those tasks that drain your energy and hold you back from reaching your full potential. We'll take them off your team's plate so you can focus on the big picture instead. And when it's time for the next big project that requires advanced security and network expertise, no need to stress — we've got your back on that too!
Think of us as your trusted partner, ready to overcome the obstacles that have been holding you back. With our personalized plan tailored perfectly to your unique business needs, we seamlessly become part of your team, filling in the gaps and helping your internal IT team unleash their full potential. Together, we'll step up your IT game and open up a whole new world of possibilities.
No more going it alone: Discover the benefits of co-managed IT with us
What you can expect when you partner with us: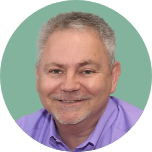 The Right IT Partner Can Unleash Your Internal IT Team's Potential
Lack of available talent and financial resources puts a tremendous burden on already stressed-out IT teams. If we're being honest, leadership often doesn't understand the constraints their IT team faces. And IT teams are sometimes hesitant to ask for help for fear of appearing inept. However, nothing could be further from the truth.
The Struggle is Real
Managing an organization's technology is a huge undertaking that requires many different skills and abilities to pull off successfully. IT managers get bogged down with the day-to-day tasks, leaving them with little time to devote to high-level strategic projects. They are stretched thin causing them to miss opportunities that could move the business forward.
Fill In the Gaps
That's where MIS Solutions can help. With our co-managed IT services, we can tailor a plan specifically for what your business needs. Need someone to take the tedious tasks off your IT team's plate so they can focus on bigger projects? We can do that. Need someone with advanced security and network expertise to guide your next big project? We've got you covered. 
We Get It
We're a team of 40+ well-qualified IT professionals who understand what IT managers face. They can't be expected to do it all. Because we've invested heavily in ongoing education and training, we're able to offer your IT team the support it needs to reach your business's goals.
Working alongside an operationally mature managed services provider will give your internal IT team members the resources to do their jobs and help your business thrive. With MIS as your trusted partner, you'll overcome the obstacles that have been holding you back.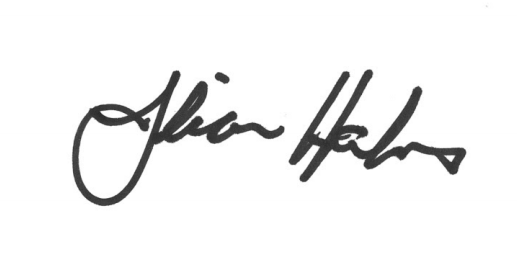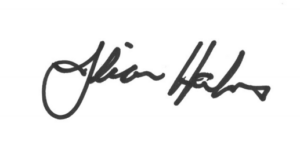 Leverage your own IT dream team: Partner with us for
maximum impact
With MIS by your side, your internal IT team will go above and beyond what they thought possible, achieving seriously impressive results. Our squad of highly skilled IT pros will seamlessly collaborate with your team, ensuring compliance standards are met, delivering top-notch technical support, keeping costs in check, and maintaining the impenetrability of your network and systems.
By entrusting us with your IT support, your hardworking team can finally breathe a sigh of relief and enjoy well-deserved vacations without stressing over potential issues that might arise. Our rock-solid support system keeps things running smoothly, swiftly tackling any challenges that come up, allowing your IT professionals to truly unwind and recharge.
Success means a transformed work environment where your IT team's talents shine, strategic goals are exceeded, and your organization thrives. Embrace IT excellence and unlock your dream team's superpowers with our exceptional support.
Curious about what sets us apart? See why our clients love us:
As a small company trying to win a share of the US market, I need my people and myself to focus on growing the business instead of worrying about IT. Everybody at MIS is very helpful and always willing to find a solution to any issue that comes up. When we call the help desk, we get a response right away. That is so important for small businesses like us. With MIS taking care of everything, I can concentrate on growing the business.
As a customer of MIS for almost 20 years, they've seen our company grow, and they've helped us adjust to that growth. They're long-term partners, and when I call in with a problem, I know who's on the other end of the phone. I'm not calling a hotline and getting some random person. They know who I am, they know our setup, and they know what we're trying to do. Having that personal connection helps a lot.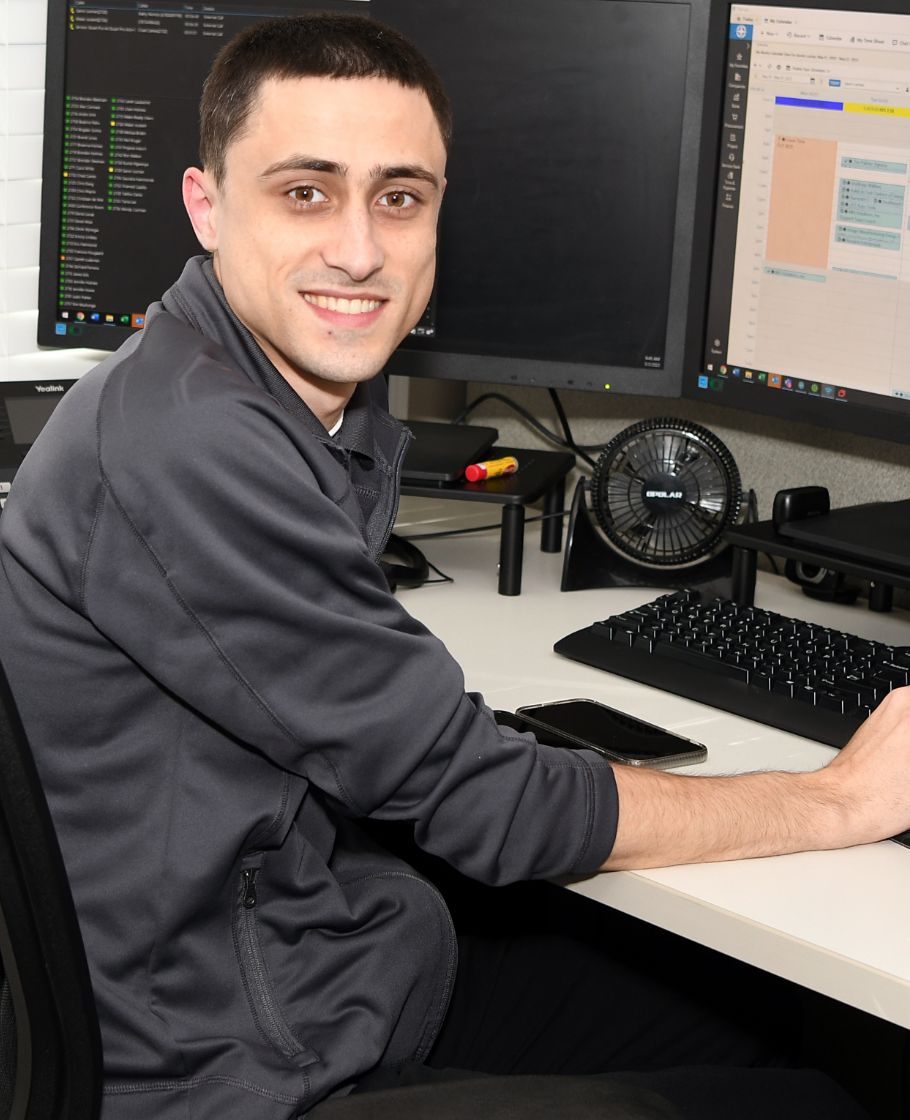 Unleash
excellence

with an augmented internal IT team

Imagine a co-managed IT setup as an IT dream team, where your internal IT team takes the spotlight as the star player, while our co-managed IT services act as the support system, propelling them to shine even brighter. By harnessing the expertise and resources of our team of experts, you're able to retain internal control and oversight while tapping into a broader range of skills and knowledge. This dynamic partnership enables seamless scalability, allowing you to adapt to changing business needs without the burden of hiring or training new staff members.

With our co-managed IT services, you can supercharge your internal IT team's productivity and efficiency by offloading mundane responsibilities to the experts. Liberated from routine tasks, your team can redirect their focus toward strategic initiatives that drive innovation and propel the business forward. As a co-managed IT provider, we'll serve as a coach, providing your team with guidance, support, and specialized skills whenever needed. Together, we'll create a winning strategy, forming an unstoppable force that ensures technology never holds your organization back.
Dependable and budget-friendly — the
complete package
Our co-managed IT services are reliable and cost-effective, helping your business thrive by meeting its technology needs. Forget about hiring an entire team of full-time IT employees when you can tap into the expertise of our IT experts who can fill in the gaps and save you money on overhead costs. It's a win-win situation, as co-managed IT optimizes how you allocate resources and boosts your budget efficiency.

We're always available, day and night, to tackle any IT issues that might pop up. Our dependable solution ensures your business operations run smoothly without any interruptions. But we don't stop at just fixing problems. Our proactive services, such as monitoring and maintenance, keep an eye on things to prevent costly downtime. That way, your critical systems stay up and running, guaranteeing a seamless operation.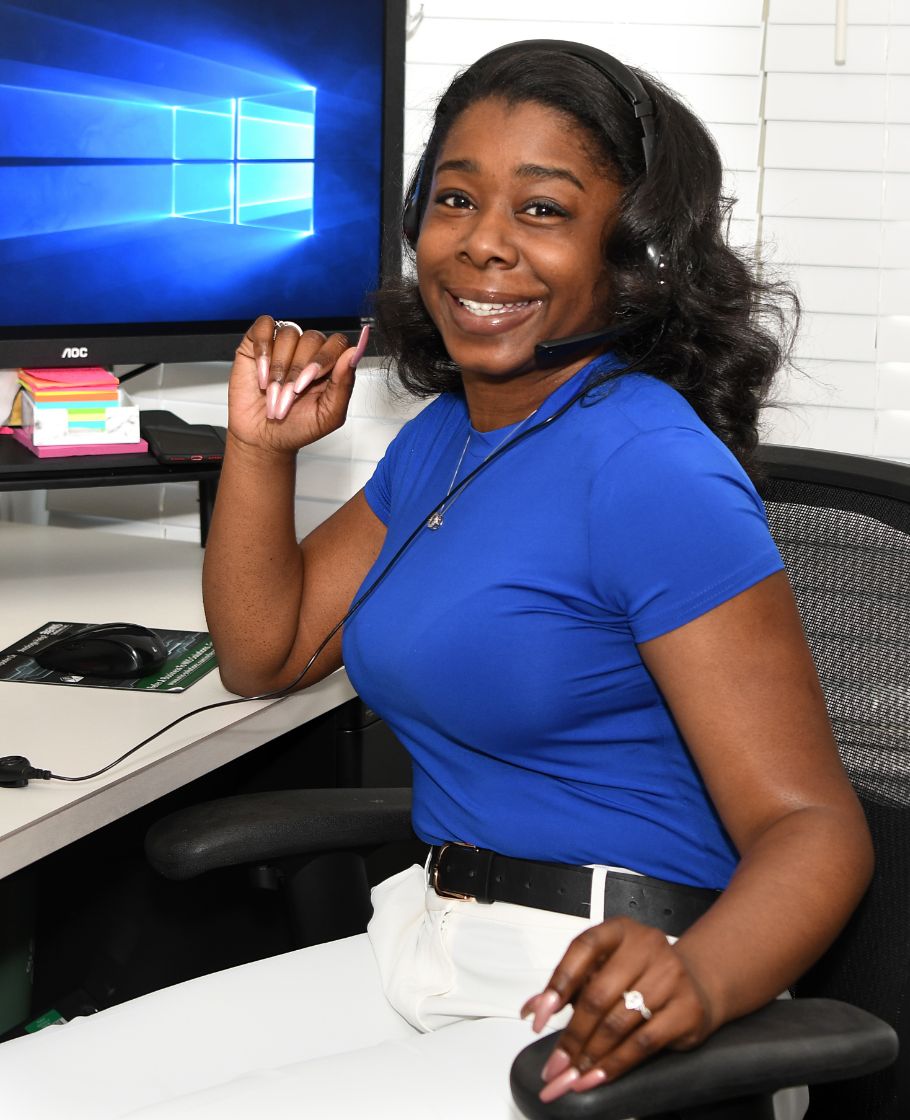 Co-managed IT services
Provided by a team of experts who are there to complement your team and make them shine.
Connect with us for a quick, no-strings-attached, 15-minute call to discuss your goals and aspirations.
Together, we'll determine if we're the ideal match, and even if we're not the perfect fit, rest assured you'll gain valuable insights into your IT needs.

Start your MIS Solutions journey today!
The ironclad MIS Solutions
promise
We're confident that our service will change the way you view IT service providers.

How confident are we? Within 90 days, if you're not completely satisfied with our services, we'll refund your money. It's that simple.

Come and experience why so many Atlanta-area businesses have put their trust in MIS Solutions.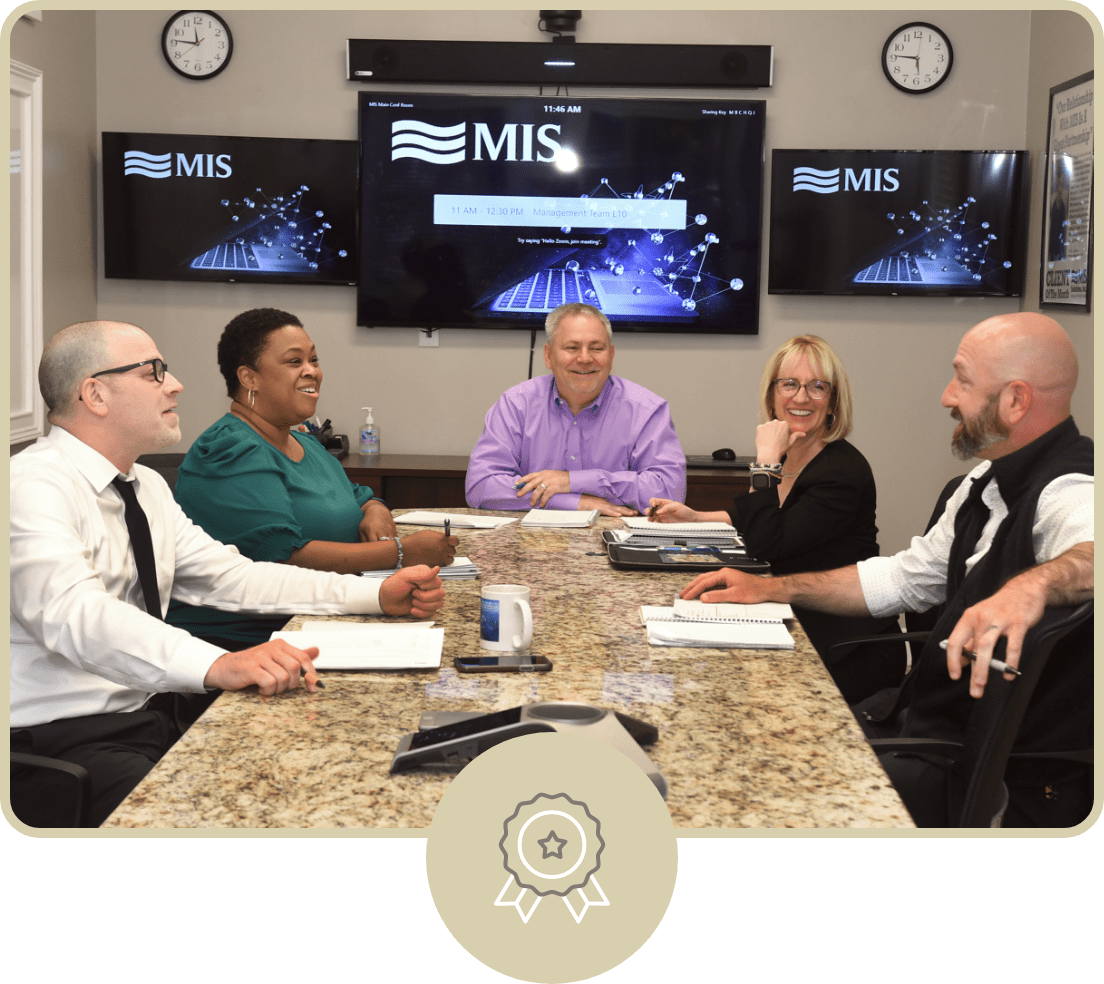 Frequently asked questions
With co-managed IT services, we work in unison with your internal IT department, filling in gaps where needed.
Absolutely! That's the beauty of co-managed IT. Our team can step in and supplement the areas of IT management that you lack or don't have time for.
To stay ahead in the ever-changing field of security, our IT professionals commit to lifelong learning. Our team members hold advanced certifications including Computer Hacking Forensic Investigator, Certified Information Systems Security Professional, Certified Chief Information Security Officer, Certified Cloud Security Professional, and Certified in Governance of Enterprise IT.
No, it's not. All our service technicians work exclusively for MIS Solutions. This ensures that when you contact our support team, you speak to someone who intimately knows your business. We only hire friendly, knowledgeable, courteous, and English-speaking team members to serve our clients.
During regular business hours, calls to our main support line are answered live, usually within 30 seconds. If a request is urgent, we typically have a technician working on it within 30 minutes or sooner. Our goal is to minimize downtime and get you and your team back to work as soon as possible.
MIS offers a wide array of managed services, serving as an extension of your internal IT team. We provide managed private cloud solutions, strategic IT consulting, reactive support (help desk), proactive support (monitoring, patching, updates, maintenance, backups, disaster recovery, business continuity), cybersecurity and compliance solutions tailored to your industry, project management, vendor management, VoIP phone systems and management, and network design.
Our ideal clients are businesses with 20–200 computer users, headquartered in the metro Atlanta and Gwinnett County areas.
Internal IT managers are granted access to our ticketing system to ensure seamless coordination and involvement in all service requests.