This handsome little fella belongs to Jennifer Suarez of Limpus Prints. Gatsby is a 1-year-old Welsh Pembroke Corgi who loves playing in the dog park with his buddies. Fun fact: Pembrokes were bred to herd cattle. They've been described as big dogs in little dogs' bodies and often come with "big dog" barks.
Gatsby, who was named after the fictional character in F. Scott Fitzgerald's novel "The Great Gatsby," joined the Suarez family when he was 2-months-old. He loves playing in the water fountain at the dog park and can even shake your hand in exchange for a treat.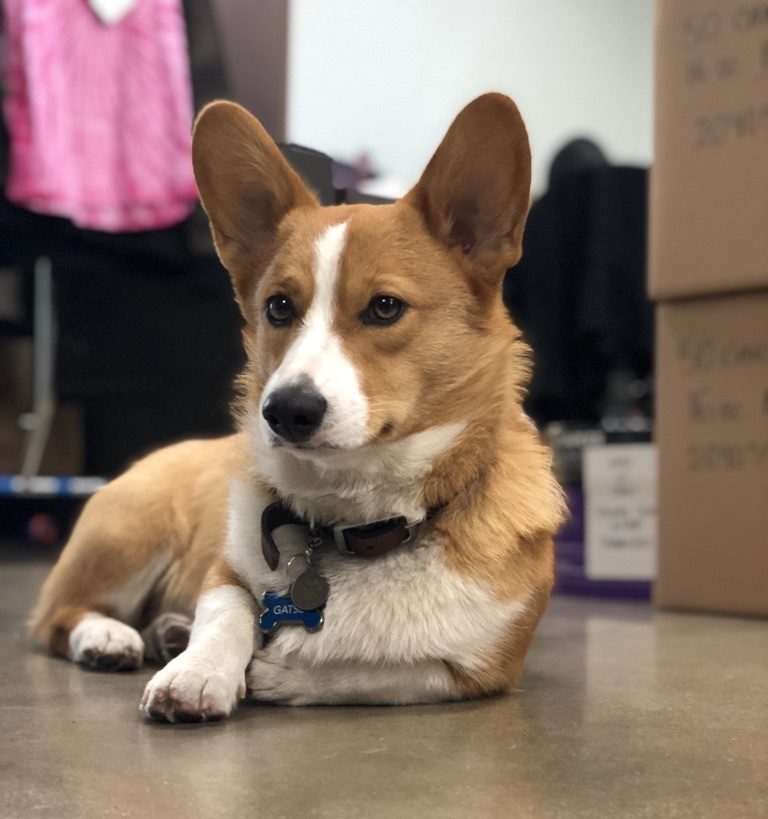 Gatsby is one lucky pup who gets to accompany his mom at work. "He is absolutely the most loveable dog," said Jennifer. "Gatsby thinks he's a husky. He has been around many Huskies since he was old enough to go into the dog park. Everyone loves to watch this little pup run around thinking he is part wolf and quite large. He is very quick and they chase him in figure eights in and out of the bushes."
If you'd like to enter your pet in our Pet of the Month contest, CLICK HERE.