Free-spirited. Sweet (and salty). Bubbly. Wicked sense of humor – just a few of the words Talitha's co-workers use to describe her. Since joining MIS in November 2017, Talitha has brought a sense of fun and passion to our work family. She has a kind heart (and a picture to prove it). Plus she can yodel.
Where were you born?
Pretoria, South Africa
Where do you live now?
Mossel Bay, Western Cape, South Africa
Tell us about your family.
Darren is my AMAZING husband; Logan is my SUPER cool 14-year-old son.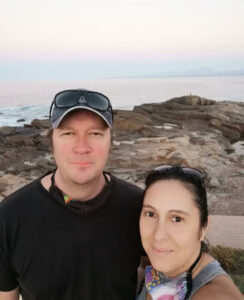 What is your favorite food?
Seafood
Name something on your bucket list.
Shark Cage Diving
What's the craziest/funniest/most outrageous thing you've ever witnessed/done?
Got my Surgeon to take a photograph of my heart when I had open-heart surgery in 2008 – now I know what it looks like .
Also, I flew to America, met some of the coolest, kind, funny and loving American's, and then flew back home.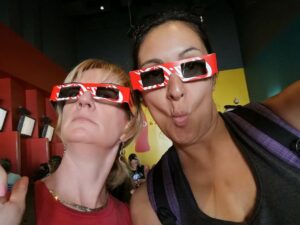 What is something most people don't know about you?
I sing and LOVE 80's music and movies (Age give-away)
What is one thing you avoid like the plague?
Shopping
Favorite book?
Toorbos by Dalene Matthee. She's a South African writer – Book is Afrikaans and translated into English means "dream forest." I also acted as an extra in the movie they produced with the same name
Favorite vacation spot?
Sorry, but I live in my favorite vacay spot (had to be said)!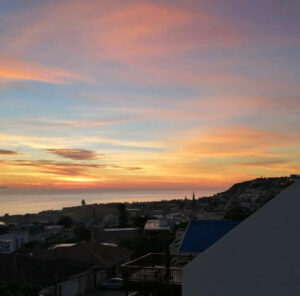 Favorite movie?
Erin Brockovich
Favorite quote?
Most folks are as happy as they make up their minds to be – Abraham Lincoln
Tell us a little bit about what you do each day.
Make sure that our customers are looked after and assist the client account management team (the best team)  wherever I can.
What's the most fun thing about your job and why?
Getting to work with such a wide variety of personalities. I laugh each day at something one of my teammates says
What is the most challenging part of your job?
My brain is not big enough for everything I am learning – don't worry – I have a notebook!
What do you like to do for fun outside of work?
Take long walks on the beach. Relaxing with a view of the ocean with a glass of wine and having good conversations with friends. Watching a movie or any cooking show (currently Gordon Ramsay — Uncharted) with my husband and my son, snuggled on the couch. Spending time with family (after all – they're the ones who are there when you need them most).