Carol White of MIS Solutions inherited Sassy after Sassy's human mother (Carol's mom) passed away in 2014. She is a beautiful 12-year-old domestic longhair who loves a lot of lap time and insists on being rubbed. Nonstop.
How long have you had your pet?
My mom stole adopted Sassy from her next-door neighbor in Tuscaloosa, Ala. Apparently Sassy didn't care for the other indoor cats at the neighbor's house, so the neighbor let Sassy roam around the neighborhood. She eventually found herself hanging out a lot on my Mama's back porch, so she started feeding her. Sassy just never went back to her original owner. The neighbor was really OK with the arrangement and knew Sassy was getting the attention she needed.
Do you bring your pet to work?
Well, when we were all working remotely, Sassy hung out with me during the day and more than once inserted herself into Zoom meetings.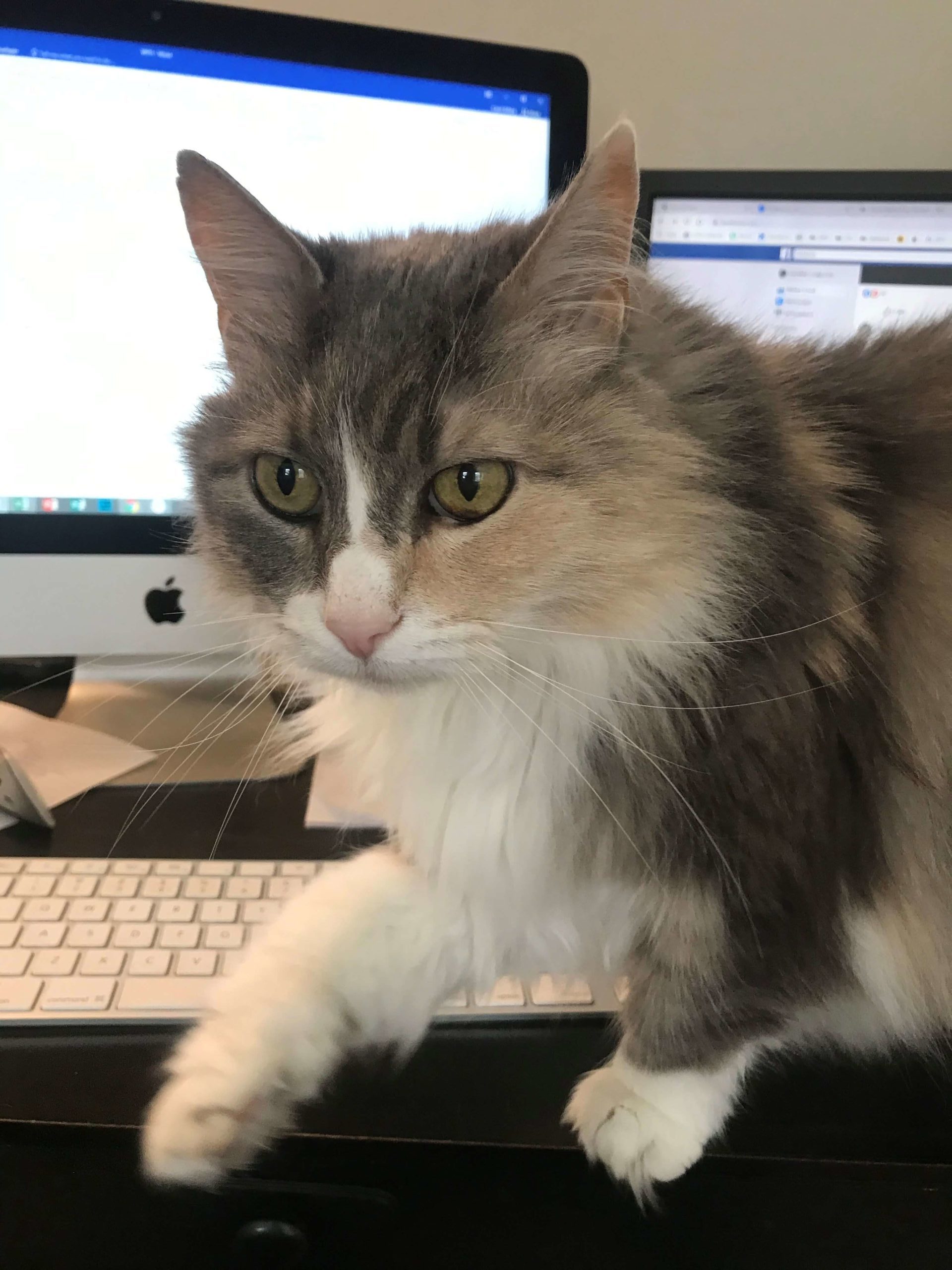 What is her favorite toy or activity?
She's a strange one. She has absolutely no interest whatsoever in toys. Not even a laser pointer. She loves boxes, though, and never passes up an opportunity to climb into one. During the summer, she likes to hang out in the chiminea on our back deck.
What is an interesting fact about your pet?
She's more like a dog than a cat. She and her dog brother (Finn) both greet us when we get home from work. She usually comes when called and she enjoys lots of rubs. Other than the enormous amount of fur that she sheds daily, she's a pretty OK kitty.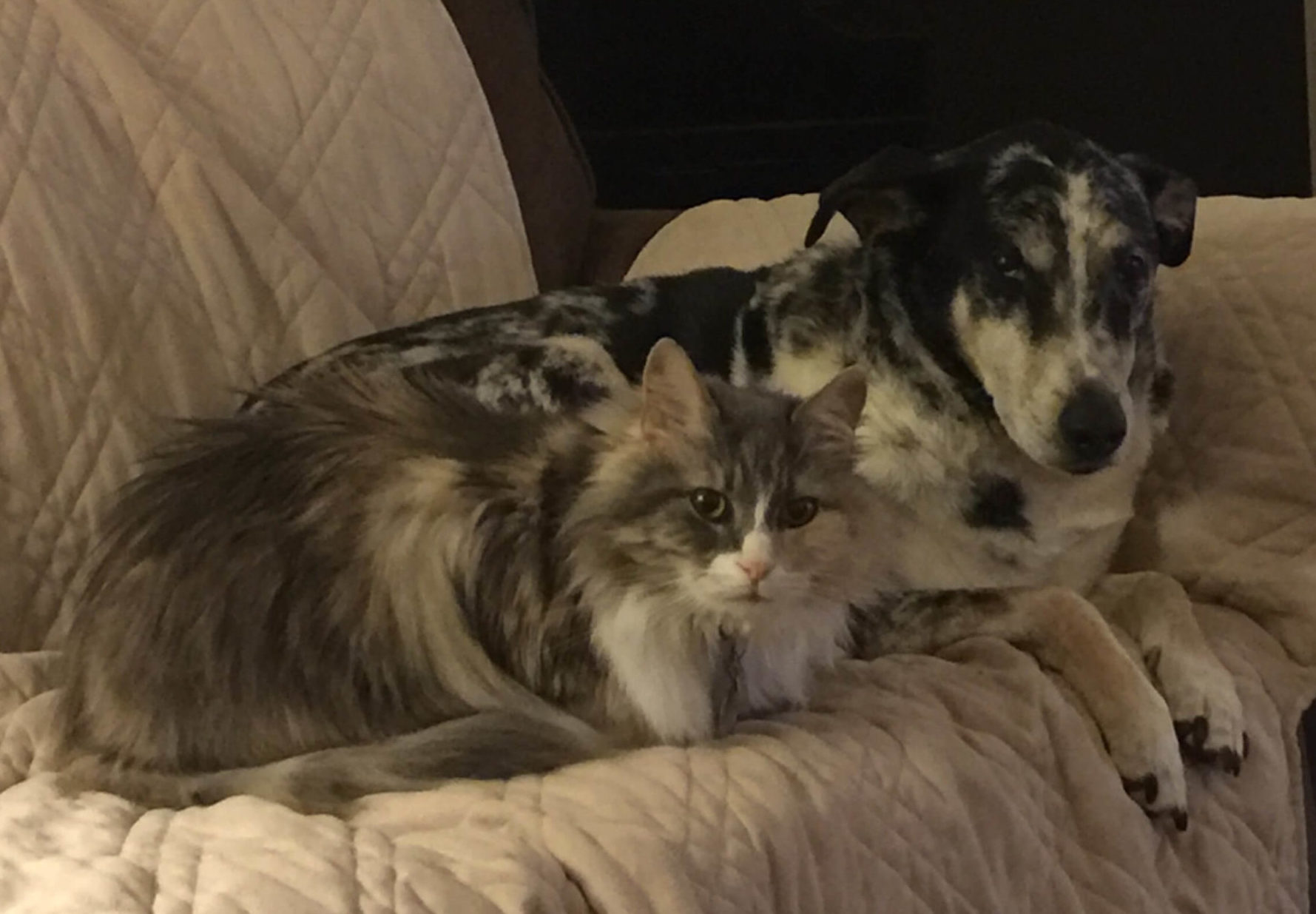 Do you have a funny or interesting story about your pet?
Sassy survived the tornado that destroyed my mom's house in Tuscaloosa. Thankfully, Mama happened to be visiting us in Atlanta when the awful EF4 tornado of 2011 roared through Alabama destroying portions of the city and killing 64 people. Once we were allowed into the area to salvage our personal belongings, there was no sign of Sassy. Every day we would call her as we sifted through the rubble. The whole neighborhood was demolished so we assumed that she didn't survive. My Mama was devastated. One week later, my brother was on the property and Sassy emerged from the crawl space of what was left of our house. Most likely she was under there the whole time and was just too terrified to come out. To this day, she hates thunderstorms. After the tornado, Mama and Sassy both moved to Atlanta to live with us. We're pretty sure she got the neighbor's blessing.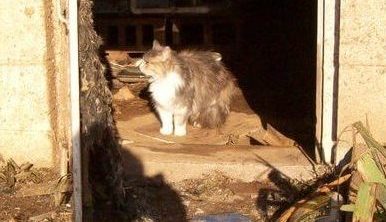 CLICK HERE to enter your pet in our pet of the month contest.