Gwinnett County Public School's shift to digital learning in March caught many students and their families off guard and unprepared for virtual classrooms. Many simply didn't have access to the necessary tools to continue with their studies from home and resources from the school system were in short supply.
About the same time the pandemic forced parents to start homeschooling their children, a local company was in the process of clearing out old computer equipment that was collecting dust and taking up space in their office. Ceto and Associates and LogicPath, two firms out of Suwanee, Ga., that offer consulting and cash management solutions to financial institutions, were in the process of moving to a new cloud platform, which meant much of their old laptops were no longer needed. "They were beginning to pile up in our server room, so it was time to get rid of them," said John Rogers, Senior Project Manager. "I was having a hard time tossing them because there was nothing wrong with them other than they were no longer suitable for business computing."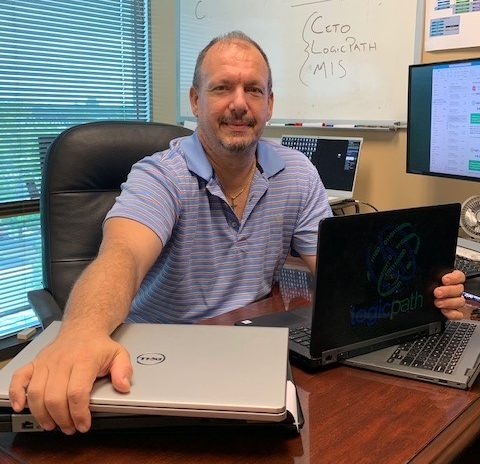 Filling a Need
Matt Davis of MIS Solutions suggested he not toss them or recycle them but instead donate them to students in need. Matt is a lead project engineer for the Suwanee-based IT firm, which manages the Logicpath and Ceto account relationships. He volunteered to take the outdated computers, restore and refurbish them so children could continue with their online learning.
GCPS, like most other school systems, quickly ran out of Chromebooks at the beginning of the pandemic. Matt learned of the shortage through his wife Janine Davis who is a teacher in GCPS's Strive program. She works with special needs students ages 18 to 21 helping them with skills such as preparing a resume, job searching and various occupational skills. Prior to COVID-19 much of her work was done in the community working one-on-one with her students. Some of her students were without home computers, which not only prevented them from participating in online learning but also left them isolated from the social interaction they needed to succeed.
"Being able to secure laptops for these students was a huge help," she said. "Now they're able to maintain a connection with other students in the program. The laptops provided that outlet for them."
A Long History of Servant Leadership
Matt has been restoring out-of-warranty computers and giving them away to people in need since he became an IT engineer 14 years ago. "I just do it to help people," he said. "There are less fortunate people out there and it really is a gift to be able to bless other people."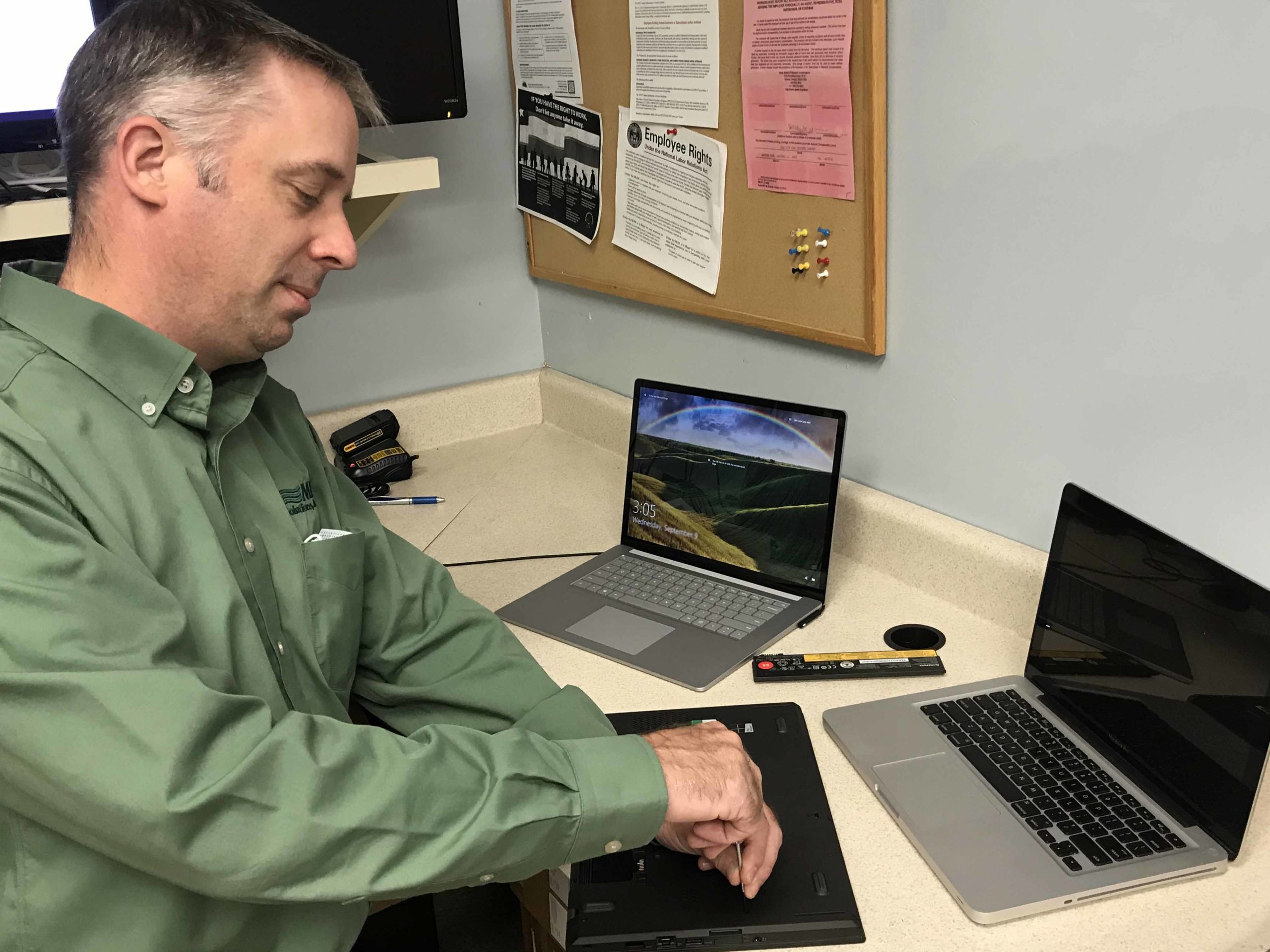 Restoring a laptop can take anywhere from two to five hours plus parts depending on the condition of the machine. He spends nights and weekends (and his own money) to prep them for new users. Sometimes he sells a machine on eBay then uses that money to buy parts for other equipment that can then be donated.
"When Matt told me that he was willing to take these laptops and turn them into machines that would be put to good use, I was more than eager to turn them over to him," said John. "Our firms believe strongly in giving back to our community and this is an area we had not thought of before. We recently donated to Feeding America, the largest non-profit organization in the nation that works diligently to connect people with food to end hunger, and are thrilled that this is yet another way we can contribute in difficult times."
A Burden Lifted
After going through his stash of unwanted laptops, John handed over about 30. Of those, Matt was able to breathe new life into 25 of them, which were given to students by both Matt and John. "The response from the parents of these kids who received the laptops has been heartwarming," said John. "One wrote, 'I am so happy to have this laptop for my first-grader because she would not be having school without it' and another wrote, 'My husband's job is ending. It's hard to spend any money when the future is uncertain. This is a large burden lifted. Thank you!!!'"
Janine was able to give laptops to seven of her Strive students. Another laptop went to a local law enforcement officer with four school-age children. "Can you imagine four children trying to complete their schoolwork with only two computers? With all of them needing to be on Zoom at the same time? That extra laptop really made a big difference for that family," she said.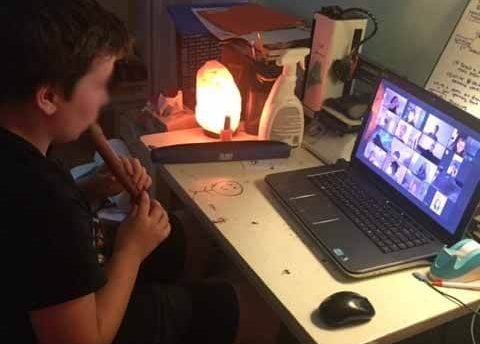 "I'm not at all surprised that Matt spent his time and money preparing these laptops for students," said Jennifer Holmes, president of MIS Solutions. "We try to foster a culture of servant leadership and Matt embodies that core value. He has made an impact on the lives of local children and we are more than proud to have him as part of our team."