Chris Foster, president and co-owner of Whitehead Electric, was looking for more than just someone to maintain his IT network. He needed a true partner in IT who could help him preserve the legacy of one of Atlanta's oldest electrical contracting firms. He needed someone who could help him maintain and carry on the tradition of superior service for which his company has come to be known.
Whitehead Electric's Place in Atlanta History
Founded in 1938 by C.H. Whitehead, Whitehead Electric has an impressive history in Atlanta. It has been involved with many distinctive building projects ranging from Rich's original downtown store to Atlanta's Midfield Terminal, which at the time was the largest in the world. When the 1996 Olympic Games came to town, Whitehead wired many of the venues and provided round-the-clock maintenance during the games to ensure a flawless performance.
Peter B. Foster purchased the electrical contracting business in the early '90s and later moved the business from midtown Atlanta to its current location in Mableton, Ga. Twenty years later, Mr. Foster sold the company to his son Chris. Today the company employs more than 100 electricians and office staff and continues to have a hand in some of the city's biggest projects including the St. Regis hotel in Buckhead, the four-star Solis Hotel Two Porsche Drive, a $40 million renovation of Walton High School and the $23.5 million new Martin Luther King Jr. Recreation and Aquatic Center downtown.
Searching for the Unicorn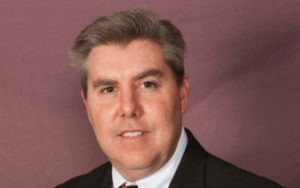 In his search for a new managed services provider, Foster had an avatar in mind. It needed to be knowledgeable in all areas of technology; it needed to employ cutting-edge technology to help him move his business forward; it needed to understand the ins and outs of his business and offer solutions to help him and his staff work more efficiently; it needed to be relationship-focused with a track record to prove it.
He wasn't sure there was a company out there that fit this description, but he was eager to find out, as his then IT provider – a two-man shop – seemed to be playing a game of Whack a Mole with his IT network. "We were constantly reacting to issues rather than trying to prevent them," he said, adding that fixing bugs and viruses were resulting in costly downtime and frustration for his staff. "They weren't very responsive when we had critical issues come up; it seemed like we weren't a priority."
Foster turned to his colleagues in the Atlanta Electrical Contractors Association, of which Foster is currently serving a two-year term as president, for guidance. A member of AECA suggested he contact Lliam Holmes, founder of MIS Solutions. "I could tell from meeting with Lliam that he not only knew the IT business, but he enjoyed it. This wasn't just a job for him; this was a passion of his and that came across immediately. He also gave us sound advice about our network; we went with it and haven't looked back since."
Back then in 2003, Whitehead Electric was still a family-owned business, and it was important to Foster to find vendors who shared the same values as his company did. "We're a very relationship-driven business. From the very beginning, there was a family feel about MIS; I got the sense that the staff at MIS weren't just employees, but they were people who were going to be there for a while, like family. That's important to me because it means that you're doing things the right way. You're treating your employees – the people who are going to be taking care of our employees – with respect. And I want my employees to be happy!
"We want to do business with companies that truly care about our business," he said. "It was very clear that MIS was that company, and we haven't regretted it once."
A True Partner in IT
During the 14-year relationship, Foster has come to depend on MIS Solutions to advise him on technologies that will help keep his company at the forefront of the Atlanta electrical contracting community. Installing the Greenlight Voice over Internet Protocol phone system along with having fiber installed was one such recommendation. Another suggestion was to move their network to MIS Solutions' private Greenlight Cloud.
"We had always intended to go to the cloud," he said. "The timing was right. We had aging equipment, so after Lliam ran some numbers on the cost of moving to the cloud versus purchasing new hardware, it just made sense. Since we installed fiber and switched over to the cloud, things are very stable. We haven't had any issues."
The scalability that comes with a cloud-based network is another big plus. "When we hire somebody in the office, it only takes one call to MIS. There's no worrying about giving them another license or any downtime while getting a new employee setup on our network. I'm glad we made the switch."