Along with all of our wonderful client-facing staff members is an entire team of behind-the-scenes engineers who work tirelessly to ensure that your IT systems are up to date, patched, monitored and humming along. Wilfred Maswaya is one of those guys. This Harare, South Africa-native joined our team in October 2020 in the specialized position of Routing/Switching/Firewall Engineer.
Tell me about your family…significant other, kids, pets?
My girlfriend Shamaine and I have been together for over five years now. She is a remarkable person. My older sister and my parents live in Virginia. I live in Zimbabwe with two of my brothers and a sister. Currently, I do not have any kids, but someday soon. I own a Boerboel by the name Tyson.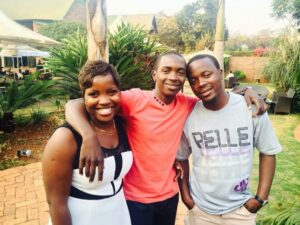 What is your favorite food?
Sadza (Cornmeal) and beef stew
Favorite book?
Seven Habits of highly effective people – Stephen Covey

If you could go to lunch with someone famous (dead or alive) who would it be and why?
Nelson Mandela. Would really have loved to hear how he managed to carry out the peaceful negotiations and reconciliation amongst South Africans (and the rest of the world) of all colors.
What's your favorite music playlist right now and why?
Rhythm and Blues.
What song have you completely memorized?
John Legend – Stay with you
Do you have any hobbies?
Cricket and Golf.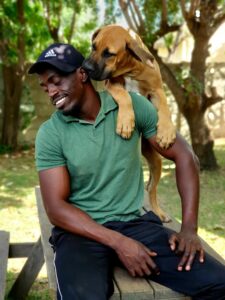 What is something you wish you knew more about or knew how to do and why?
Flying because I always wanted to be a pilot.
What are some exciting places you've visited?
Cape Town.
Name something on your bucket list.
Bungee jumping.
What advice would you give your 17-year-old self?
Live life to the fullest and enjoy each day. Take it easy and one step at a time. You will get there.
Favorite quote?
"An ounce of action is worth a ton of theory"
What did you do before joining MIS?
I was a Network Engineer for MAP Communications.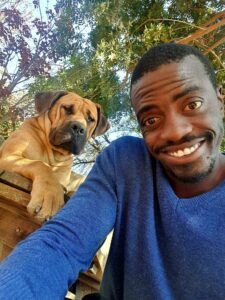 Tell us a little bit about what you do each day in your job.
I make sure that the network is always up and running, that is to mainly include the switches and the firewalls
What do you like best about working at MIS?
The people. They are just magnificent.
What do you like to do for fun outside of work?
I enjoy traveling and cooking.