This good-looking fella belongs to Jeff Potter of Century Displays. Bevo is a 12-year-old Belgian Malinois (pronounced ma-luhn-waa) and was named after the University of Texas mascot (Hook 'em Horns!)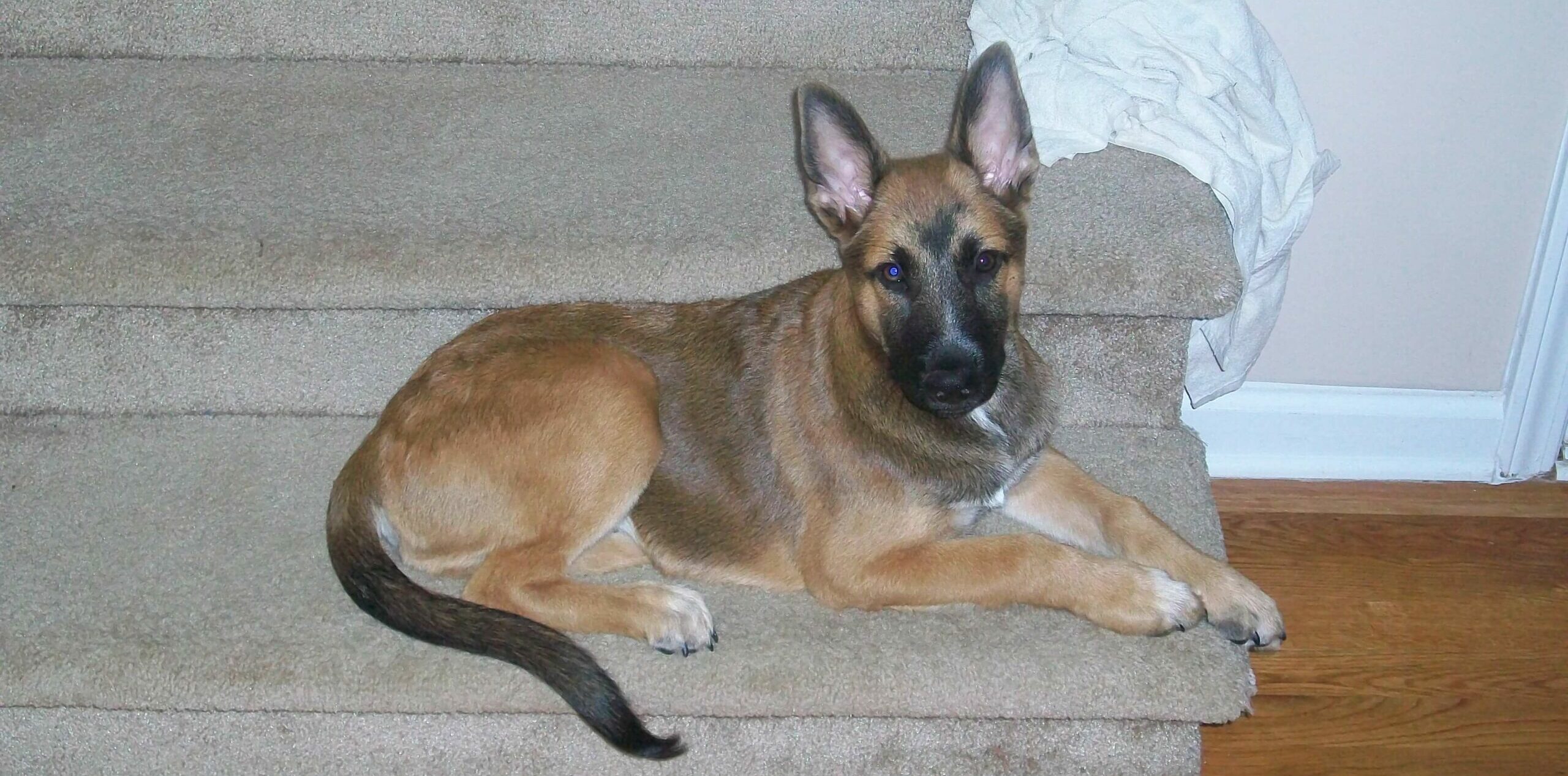 The Malinois is a smart and loyal breed that was originally bred as herding dogs in the city of Malines in Belgium, hence the name. They favor the better-known German Shepherd but are a bit leggier and have a different shaped head. Most mals (that's what we in the know call them) are well suited for police and military work.
But not Bevo. "He's scared to death of loud noises, storms and guns," according to Jeff. "When he was about 1 year old, we went outside of our house one night to watch some fireworks.  My wife brought Bevo out on his leash.  When the first firework exploded, Bevo ran so hard to get back to our house that he pulled my wife down and dragged her halfway up the hill.  That's when we found out he was terrified of loud noises."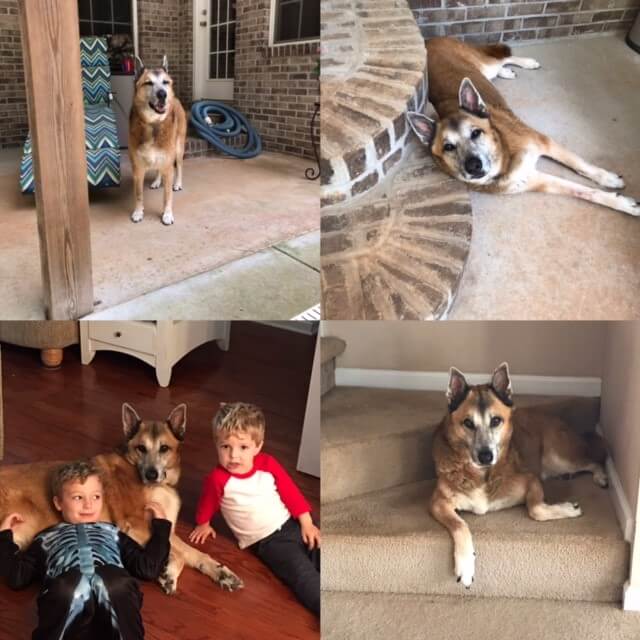 It's OK that Bevo wasn't cut out for police duty. He found another line of work as a loyal companion to the Potters. He is a loveable and sweet pup with a menacing bark who "wouldn't hurt a flea," according to Jeff. When Bevo's not scaring the dickens out of strangers and delivery drivers with his ferocious bark, he loves chasing tennis balls, taking walks, jumping in the pool and hanging out with Jeff's two grandsons.
For being named our Pet of the Month, Bevo received a goody basket with more than $40 worth of treats and toys. If you'd like to enter your pet in our contest, CLICK HERE.