Eric is a Georgia native who joined our team earlier this year as our Enterprise Client Account Manager. He received his bachelor's degree at the University of Georgia and went on to get his MBA at Clayton State University. Ask anyone who knows him and they'll tell you that Eric loves a challenge and he's quick with a helping hand and a smile.
Tell us about your family. I have 2 boys; Jackson (10) and Bryson (7). I married my high school sweetheart, Jennifer and we have been married 14 years.
Do you have any pets? I have an 8-month-old black lab, Lucy, an 11-year-old white lab, Sugar and one 6-year-old miniature Dachshund, Zoe.
Do you do a lot of traveling? I don't, however, I enjoy traveling and would like to do much more. I look at traveling to new places as sort of an adventure.
What is your favorite vacation spot and why? Rome, Italy. I have a deep love of all things Classical Antiquity and specifically Roman history. Their art, architecture, mythology and history are extremely fascinating to me. I spent one week in Rome and would love to return!
Name something on your bucket list.  Visit the Louvre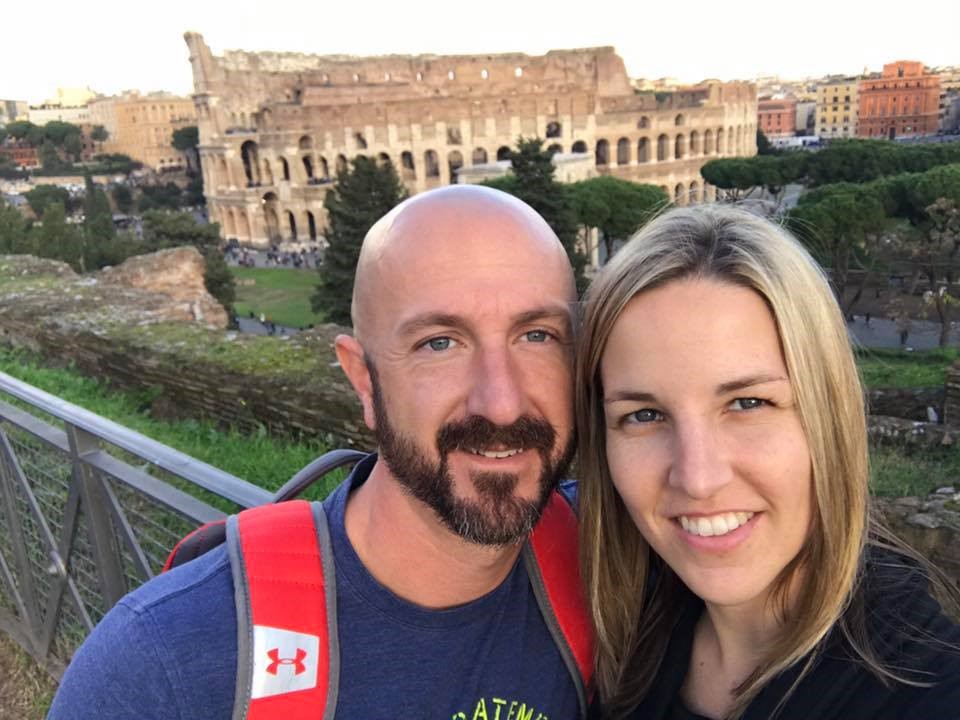 Who is your favorite superhero and why? Thor. We look a lot alike — people say he is my doppelgänger.
What is your favorite sport to watch? Mixed Martial Arts. I have a black belt in Karate and sparred quite a bit when younger but I never participated in MMA. I would like to have competed at least once but those days are long gone!
Name one of your hobbies? I was not an athlete in school but I got into CrossFit six years ago and it has quickly become my favorite hobby. I enjoy anything that gets my heart rate elevated. I find that in those moments I experience the truest form of freedom from all stress (because all I can focus on is breathing).
What is something most people don't know about you? I minored in American Sign Language
What is one thing you avoid like the plague? Crowded places.
Favorite food? Any authentic Mexican restaurant.
Favorite quote? "The only thing I know is that I know nothing" and "Fear is self-imposed, meaning it doesn't exist. You create it, you can destroy it".
Tell us a little bit about what you do each day in your job. I spend my days ensuring clients' needs are met. From project management to sales my position requires a renaissance approach.
What do you like best about working at MIS? The great group of co-workers whose dedication to our clients is unquestionable and unparalleled.
What do you do for fun outside of MIS? I enjoy CrossFit. I also enjoy hunting.