Zeb is a 4-year-old German shepherd belonging to Bree Decker of Wayne Foot and Ankle Center. He's a registered therapy dog who got his start in his career at the world-renowned guide dog school, The Seeing Eye in Morristown, N.J.
Zeb is a very loyal and friendly pup who loves to play fetch with his toy rope. The Deckers adopted Zeb when he was 1 ½ years old from The Seeing Eye guide dog school. The school's history dates back to 1920s Switzerland when Dorothy Eustis moved there from the United States launch a breeding and training facility train German shepherds to become police dogs. Upon hearing that WWI German soldiers who were blinded during the war were using specially trained dogs to guide them, she became so impressed that she penned an article for the Saturday Evening Post.
A young blind man living in Nashville, Tenn., learned of the article and reached out to Eustis requesting help acquiring a guide dog for himself. While Eustis had not trained dogs for the purpose of leading the blind, she was so taken with Morris Frank's letter that she agreed to help. In his letter to Eustis, Frank stated that he wanted to use the trained dog to spread awareness and eventually establish a school in the United States to assist blind people.
The American public was skeptical about a dog's ability to help blind humans navigate public places and busy streets. So Frank and his first guide dog, Buddy, traveled the U.S. as ambassadors for the cause, trying to improve public access for Seeing Eye dog teams. In 1938 Buddy was the first assistance animal allowed to board a commercial flight. You can read the fascinating 90-year history of the school by visiting https://www.seeingeye.org/about-us/looking-back.html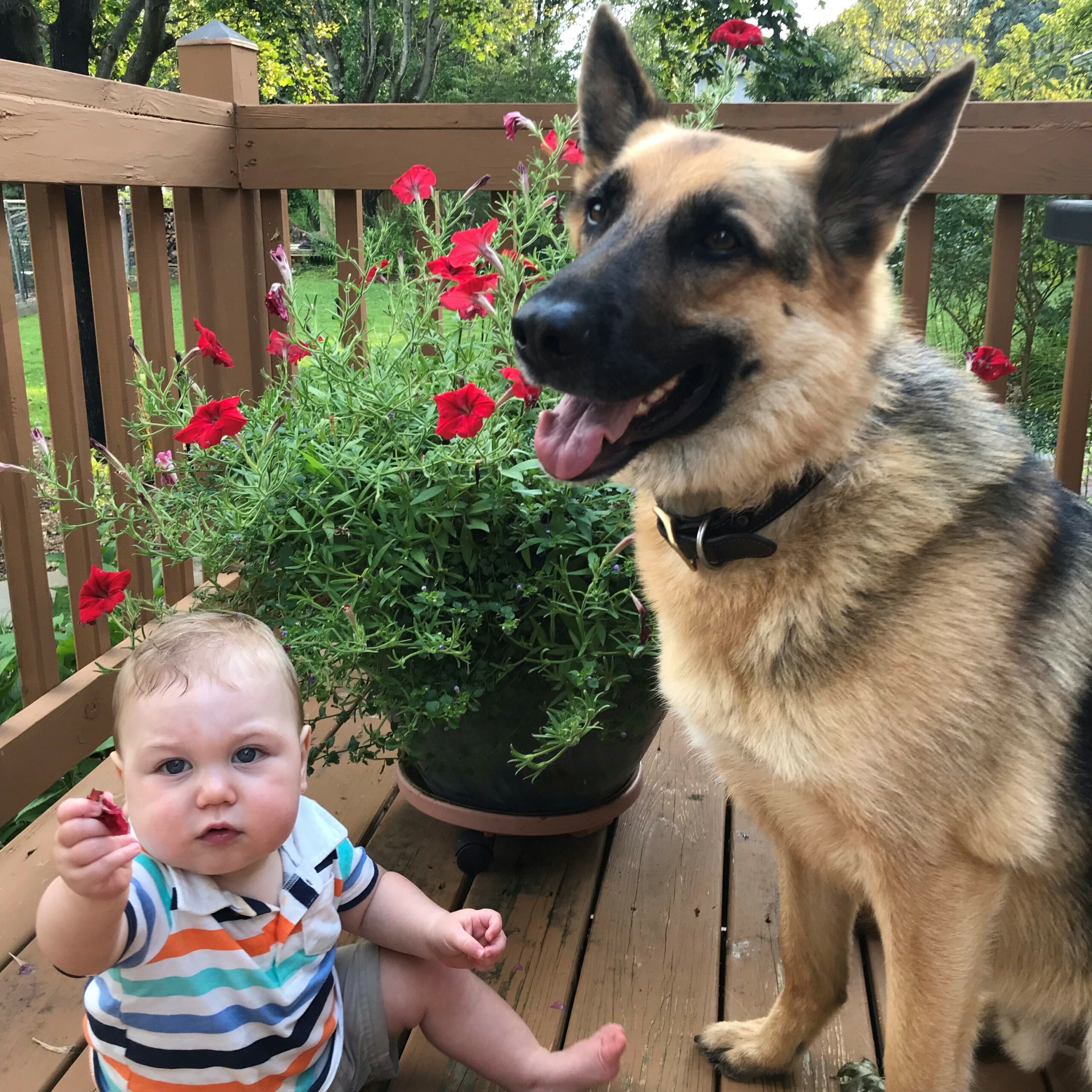 Not all of the puppies born and raised at Seeing Eye go on to a career in animal assistance. For those who are unable to complete guide dog training, some will enter law enforcement, search and rescue and some will become the lucky pets of loving homes – like the Deckers.
Realizing how smart Zeb was, Bree decided to enroll him in obedience classes – and it was an excellent way to beat the winter blahs. "We started with obedience level II, then moved on to agility, canine good citizen, then therapy dog training," said Bree. "The training mostly tests their ability to deal with distractions such as wheelchairs, crutches, other people and dogs, and food dropped on the floor while still following commands."
When not hanging out with his family, Zeb participates in a program at their local library called "Paws to Read" which allows children to practice their reading skills by reading aloud to the dogs.
If you would like to enter your furry friend in our pet of the month contest, CLICK HERE.