Christiaan de Wet (pronounced Kris-chee-on duh Vet) joined Team MIS in July 2017 and might be the most well-traveled employee on staff having visited more than 20 countries. Not only does Christiaan keep our clients' data securely backed up, but he also loves time in the kitchen creating delicious dishes for friends and family. Christiaan and his family live in Cape Town, South Africa.
Tell us about your family…wife, kids, pets.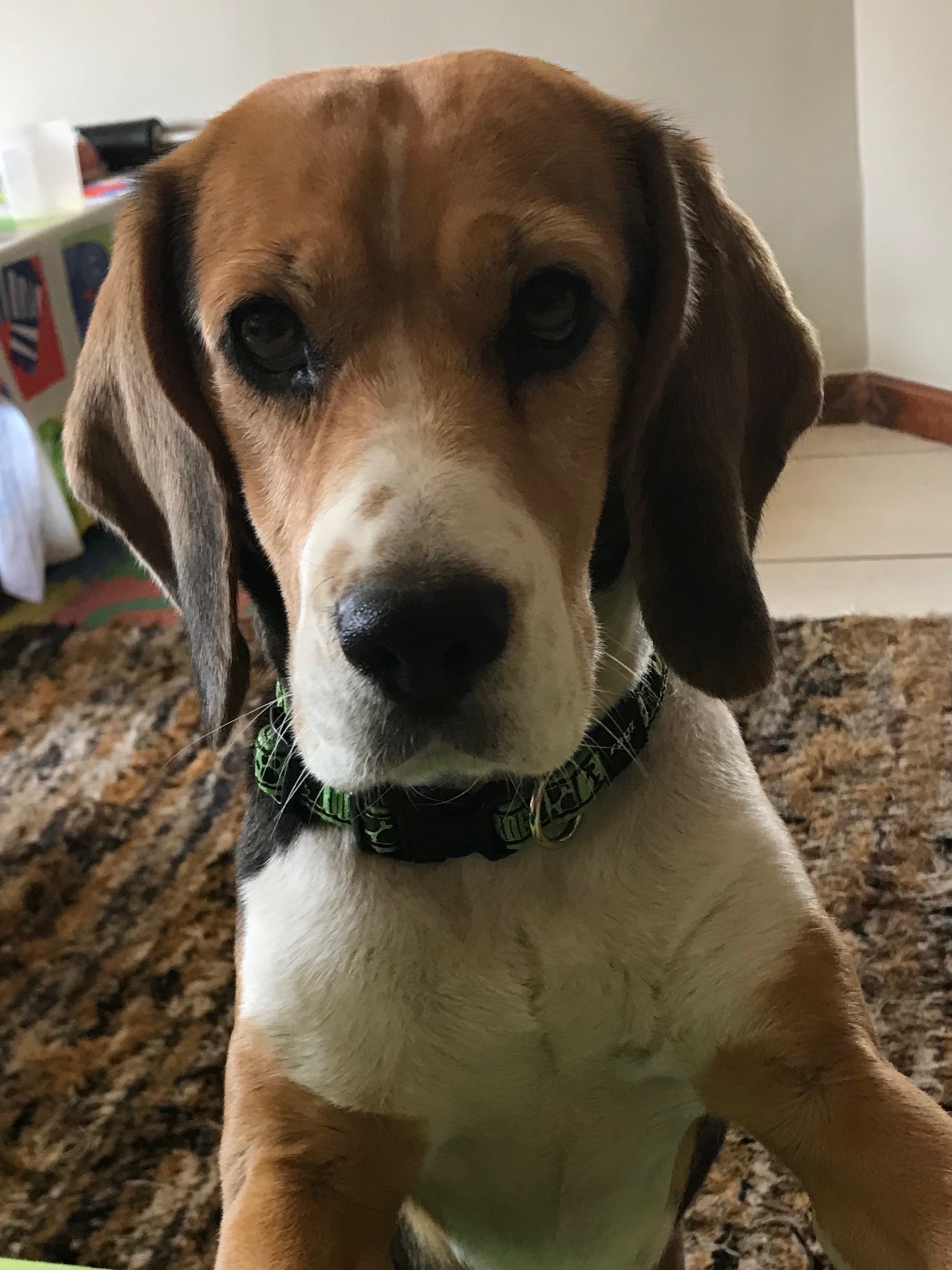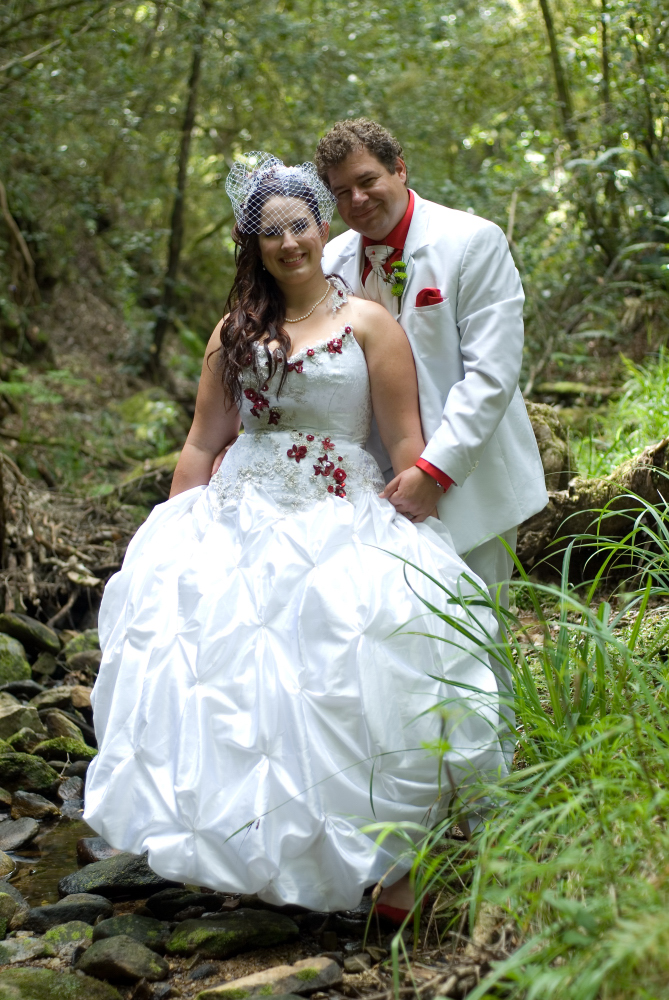 Me and my loving wife, Jenny, we got married in the Knysna forest on April 19, 2014. We both share a love of food creations in the kitchen, Jenny's specialty is creating any Ice Cream flavor you can think of. We have two boys Aiden (13) and Lucca (3). Aiden who is a Math Wizard also excels in Field Hockey and Chess. Like his father, he is comic and Super Hero geek. Lucca is an entity on itself, nothing keeps him from being outside. And If it is raining it's an even better excuse. He will probably become a farmer one day. We have a Beagle named Alice who we rescued when she was a 1-month old pup. Her previous owners wanted a hunting dog, and when they found out she was completely deaf they wanted to put her down. She is just a bundle of love. As a family, we spend as much time together as we possibly can.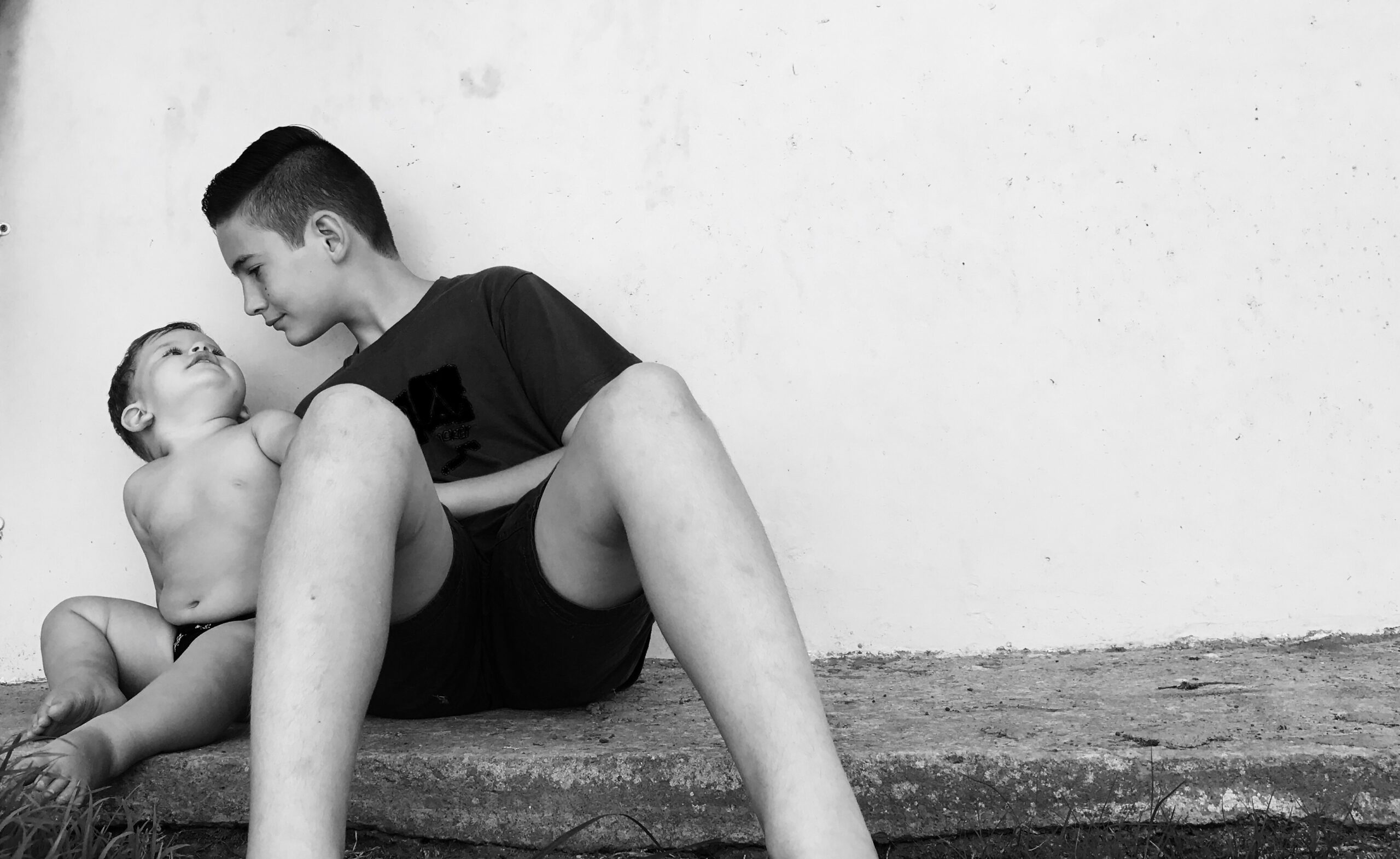 What is your favorite food?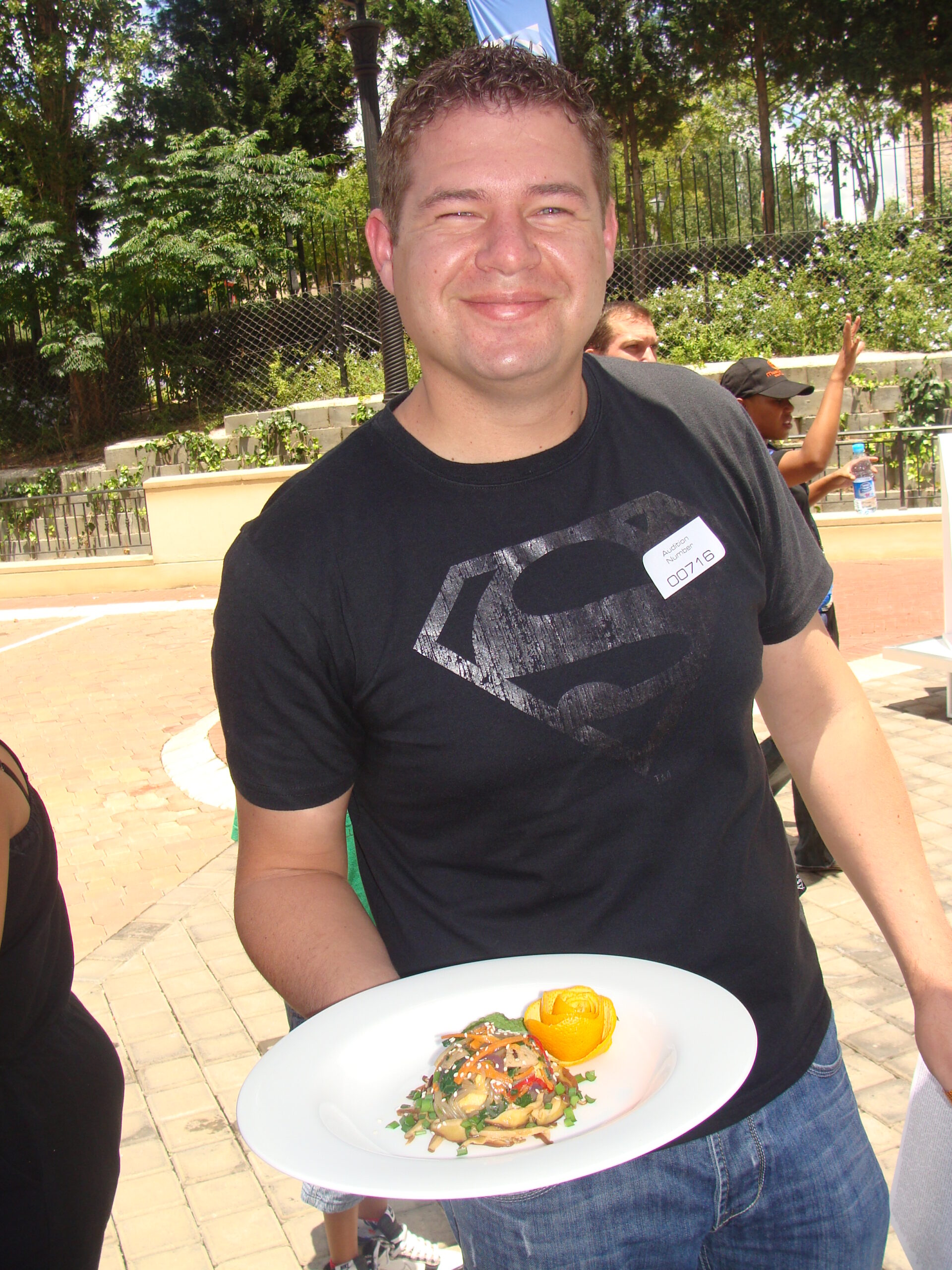 It entirely depends on my mood. I love recreating any traditional food, using my Tandoori oven I make a mean Southern Indian Gravy with accompanying Naan bread. But I try everything from creating the thinnest Italian pizza crust to the most flavorful pasta dough. But on occasion, my favorite would be hot wings in my own home-made sauce. And of course, my wife's ice cream.
Name something on your bucket list.
I would love to take my wife to all the places I have been over the world, such as doing cooking classes in Tuscany, Italy. Attending the Tulip Parade in the Netherlands. Going to the Ice Hotel in Sweden.
What's the craziest/funniest/most outrageous thing you've ever witnessed/done?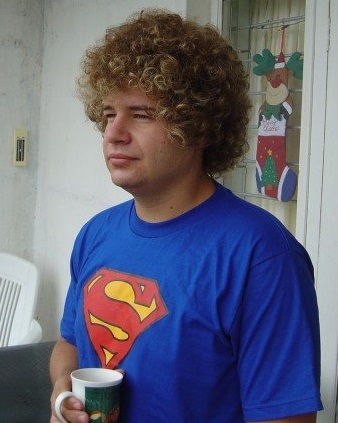 I have done a couple of odd or outrageous things. 1. I once grew an afro. Yes, I looked like a circus clown. 2. I entered the MasterChef competition. I never reached TV screen time, but at least I went through to the final round of the competition tryouts. 3. We got married inside the Knysna forest near a ravine. The guests had to walk half a mile downhill to reach the location.
What is something most people don't know about you?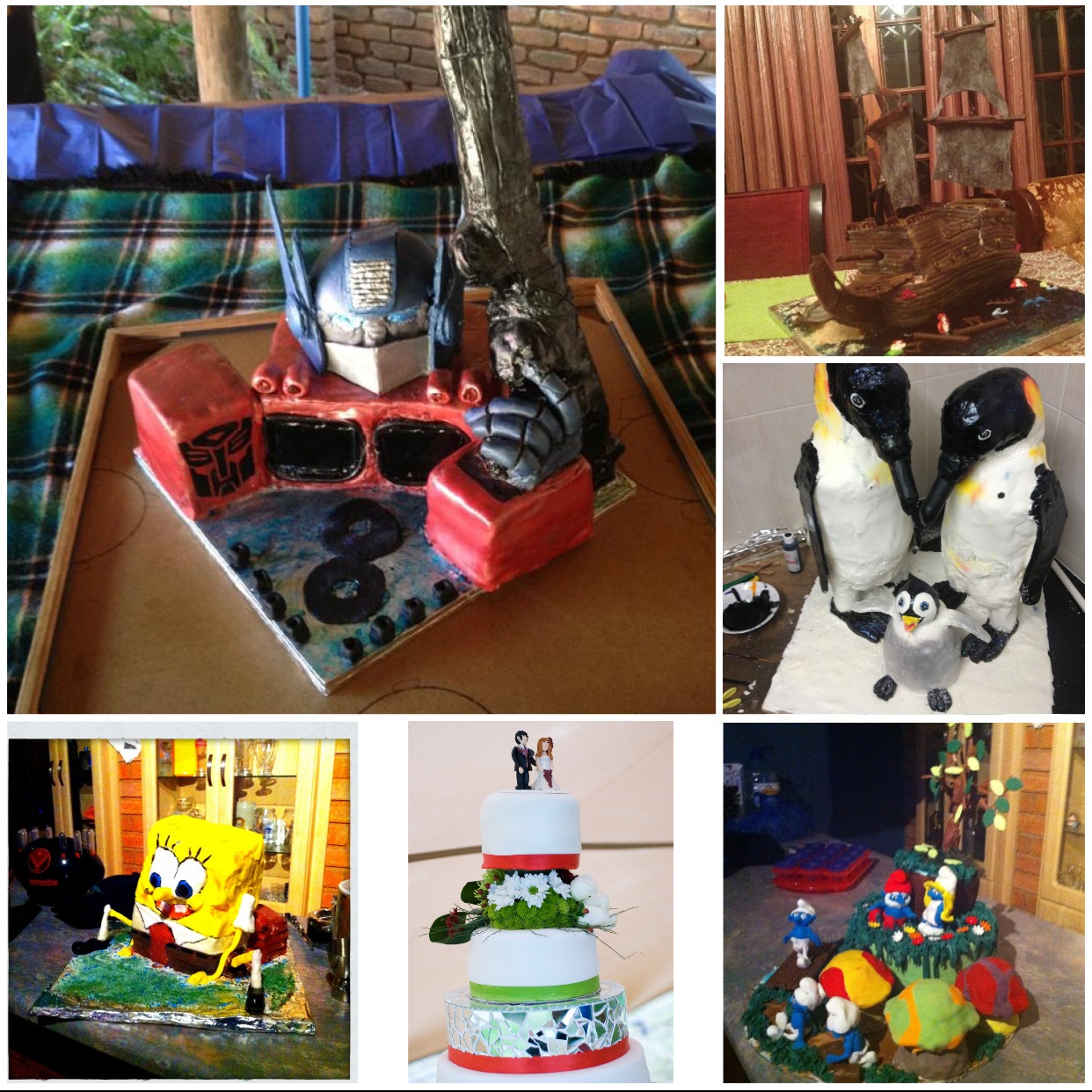 I love to travel and have been to places such as Botswana, Zimbabwe, Namibia Mozambique, Madagascar, Zambia, Tanzania, Kenya, Uganda, Nigeria, Ghana, Morocco, Iraq, Italy, France, Switzerland, Belgium, Netherlands, Germany, Sweden, Monaco, United Kingdom, Ireland, India and of course the United States of America. It is amazing to experience the different cultures and cuisines. Which brings me to the next point, I love to cook and bake and have baked a penguin carrot cake consisting of two penguins each standing 3-feet tall. Also, I was the owner of an IT Services and Retail store in George, South Africa.
Favorite book?
I love reading, I really do. Especially Stephen King books but give me an 80's or 90's DC Comics comic book any day.
Favorite ice cream?
Any of my wife's Cheese Cake ice creams, then Wafer Wizz Ice Cream Sandwich.
Favorite quote?
"There is no F in Thank You"
Tell us a little bit about what you do each day on the job.
I make sure that our clients' data are protected by Backups and Antivirus solutions. I am responsible for onboarding the customers to the BDR solutions, creating the backup plans and assists the responding engineers in data recovery. It is my responsibility to make sure that data is backed up without errors and that there is enough space to backup to. I am also responsible for creating preventative and proactive automation by means of data, hardware and process monitoring, scripting and patch management. To stimulate my graphical creativity, I also assist in maintaining our beautiful email signatures.
What's the most fun thing about your job and why?
Learning new ways to automate actions every day. I love making the tools work for us.
What is the most challenging part of your job?
Not being in the office with the Georgia team. I work with amazing people, and I have met most of them personally. I miss seeing them on a daily basis!
What do you like to do for fun outside of work?
Being outside, camping with my family. Building a fire, sitting around it and relaxing, braaiing and listening to the nightlife.