Jim is one of MIS's behind-the-scenes heroes who joined the team in January 2019. As our Cloud Team Lead, he is the "mechanic" that keeps our internal and client-facing cloud environments running as smoothly and efficiently as possible. He's the very proud dad of three super-smart grown kids and a couple of fur ones, too. And he has some pretty strong predictions about the Atlanta Braves.
Where were you born? I'm an "Air Force brat" and was born in Germany while my Dad was stationed there in Bitburg as an airborne radio operator. About a year after I was born he was reassigned to the Air Force base in Albany, Ga. (since closed), where we lived for another four years before relocating again.
Where did you grow up? After leaving my first U.S. home in Albany we moved again to Andrews Air Force base in Maryland for 4 years. Then on to S.H.A.P.E (Supreme Headquarters Allied Powers Europe) in Mons, Belgium for 4 years again and then back to Andrews AFB until he retired from the Air Force. After his Air Force retirement, we moved back to his home town of Huntington, W.Va., where I went to high school and several years of college. So, I guess I've always been a Rolling Stone.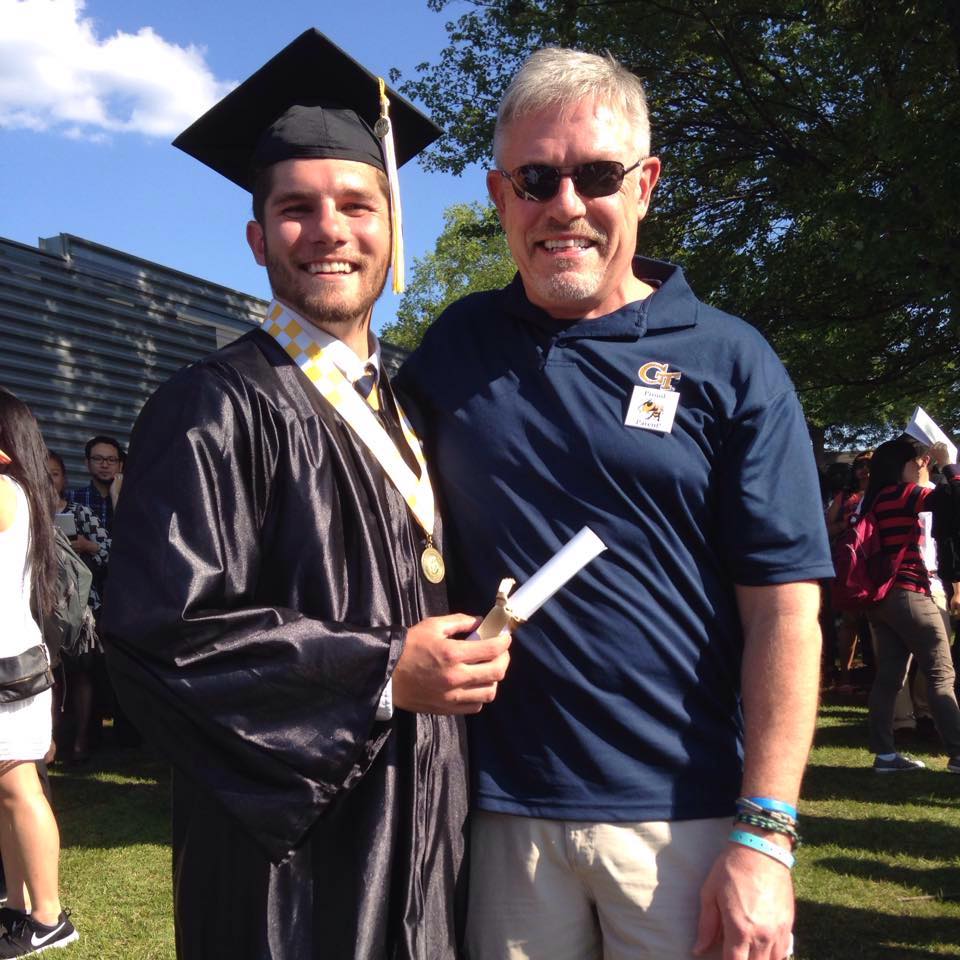 Tell me about your family. I have three adult children – The firstborn is Christopher and he graduated from Georgia Tech, obtaining his degree in Mechanical Engineering. After graduating he went through a period as a certified sailboat skipper, primarily taking groups of 10-12 customers out of Croatia on one-week tours in what is called Yacht Week. Every week throughout several summers he'd be assigned a new group and do it all again, basically getting paid to take college age kids on sailing vacations. On one of those tours he met Emily, the woman of his dreams, and followed her back to her home town of Vancouver, Canada, where they have since gotten engaged to be married but haven't set a date for the wedding yet. He has recently started back to school to work toward a Master of Science in Finance and then plans on working on his Masters in Computer Science online from Georgia Tech.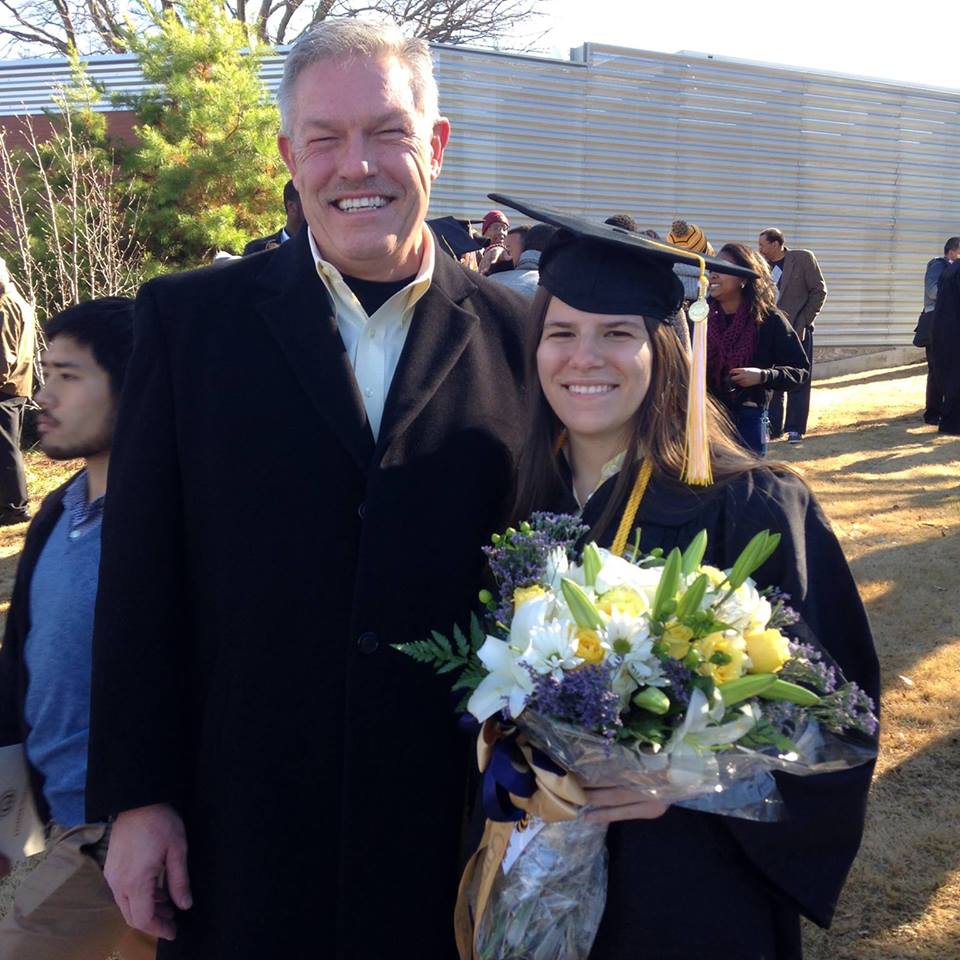 The second of my children is my daughter Jordan, and she also graduated from Georgia Tech but her degree is in Computer Engineering. While working on her degree at Tech she interned for several summers at AT&T and upon graduation, she went to work there full time. Her job there entails writing "Bots" – computer programs that automate mundane processes that were formerly performed manually, to help free up personnel for more interesting tasks. She recently bought her first house in the Marietta area and lives there with her boyfriend/fiancée, although they're not officially engaged yet but that's most likely not far off. She loves gaming and Cosplay i.e. DragonCon and ComicCon etc.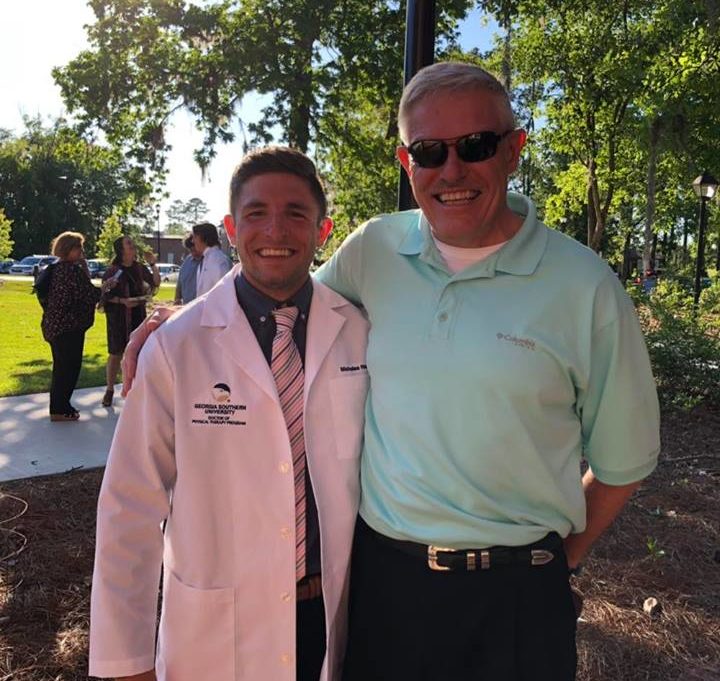 The third of my children is my son Nicholas, and he graduated from Kennesaw State University with his degree in Exercise Science and Physiology. Upon graduation from KSU he applied for and was accepted into the Doctor of Physical Therapy program at Armstrong State University in Savannah (now the Armstrong Campus of Georgia Southern). He has completed his academic studies there and all but his final clinicals, which he begins in September at a hospital in Brunswick, Ga. He will graduate at the end of April, 2020, and become the first Doctor in the family. He is into all things fitness and nutrition-related and loves helping people adopt a healthier lifestyle, and in a reverse role model twist he is also my mentor as well.
The mother of our children and I are divorced but have grown to be the best of friends, live 10 minutes apart, and spend a lot of time together with our children and extended families. My Mom lives in Auburn, only 15 minutes away from us and has been single since my Dad passed away. We all get together for family dinners nearly weekly as well as celebrating birthdays and other significant events. We've always worked together cooperatively for the best interests of our "kids" and are quite proud of them all.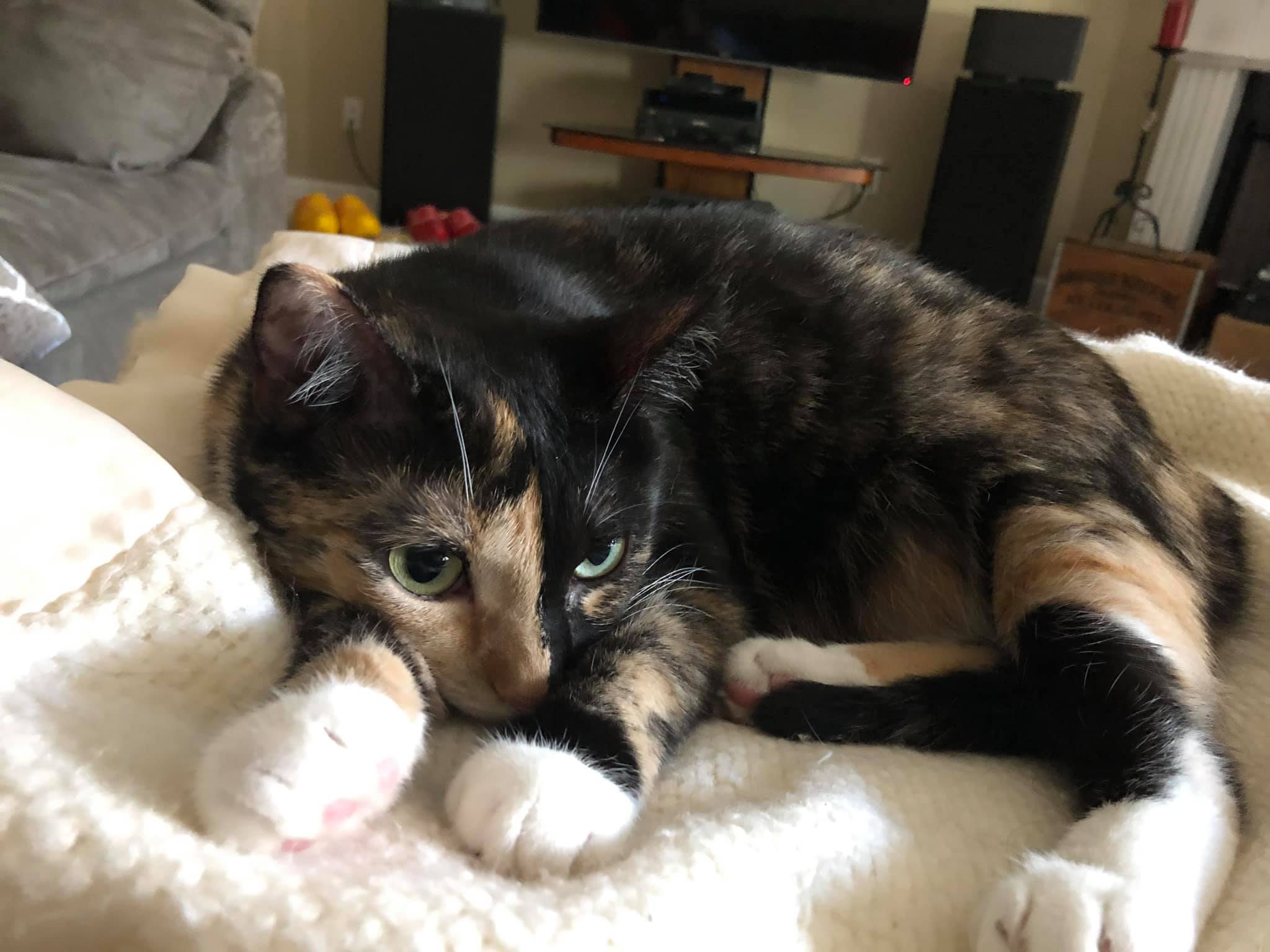 Do You Have Any Pets? I'm the cat Daddy of two rescued male kittens that live with me full time, and are now full grown – Fred & George – named by my daughter after the two red haired wizards in Harry Potter. I'm also the grand cat Daddy of two young female kittens that my son Nick adopted – Meredith Grey & Blue – our yin and yang. They stay with me as frequently as I can get them, while my son travels the world looking for adventure and I love having all four of them here keeping me company.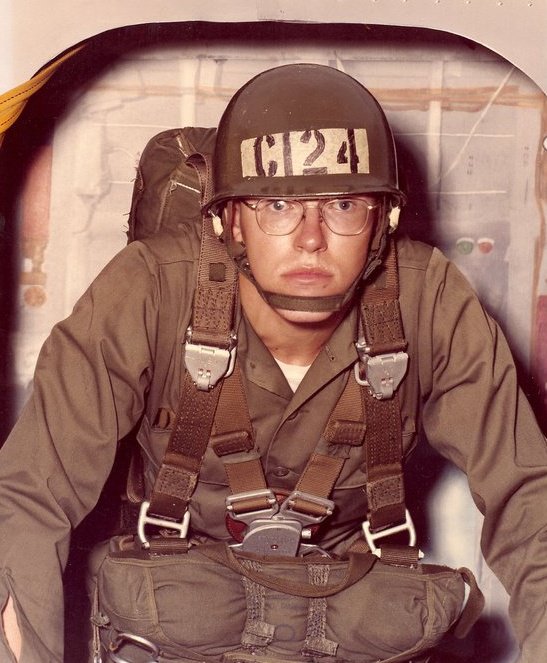 Tell me about your military career. I joined the military a couple of years after graduating high school and halfheartedly attending Marshall University because I couldn't decide what I wanted to do with my life and only knew that what I started studying was not it. I spent 4 years in the U.S. Army, going through basic training, infantry school and airborne school at Fort Benning, Ga., followed by Fort Bragg, NC and the 82nd Airborne Division for the remainder of my time. Basically jumping out of airplanes and helicopters out in the middle of nowhere and walking 12 miles back, training with every type of firearm imaginable and learning how to sleep standing up.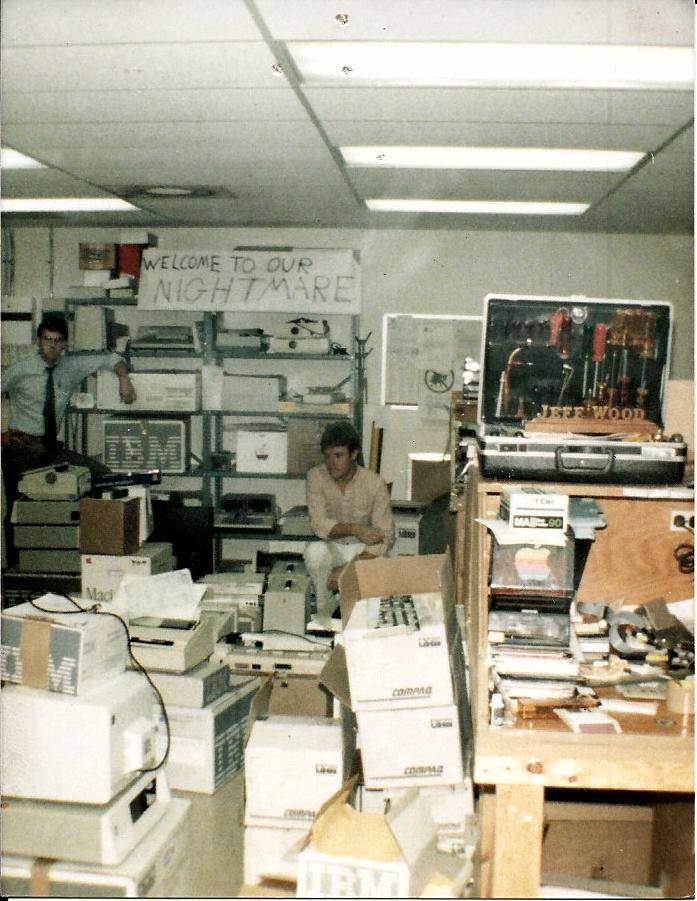 How did you get involved in technology? After my time in the Army, I finally figured out what I didn't want to do for the rest of my life and began pursuing what I DID want to do. I went back to school for two and a half years and obtained a degree in Digital Electronics. After graduation, I moved to Atlanta and landed a job as a computer technician right at the time that the IBM PC and Apple Macintosh were becoming a big thing, and it was the best piece of "luck" I've ever had. I was in the right place at the right time. After several years as a computer tech, I went back to school again to study and get certified as a Novell Certified Netware Engineer, then as a Microsoft Certified Systems Engineer and finally as a VMware Certified Professional in Datacenter Virtualization. The learning curve is steep to keep up with technologies these days and I never stop learning/reading/studying in order to stay current.
What is something most people don't know about you? I have central nervous system damage caused by a mysterious, incurable disease called Multiple Sclerosis (MS) and had a severe attack several years ago that changed my life forever, overall for the better believe it or not. The disease is unpredictable but it has changed my outlook on life. I'm happier now than ever and grateful for all I have as well as all I don't have, because I believe I'm lucky – it could be SO much worse and so far I've been blessed that it's been in remission since the initial onset/attack. God is good and every day's a blessing if I can still walk, see and talk.
On a lighter note I LOVE peanut M&M's. LOL!
Favorite quote? "Though no one can go back and make a brand new start, anyone can start from now and make a brand new ending." – Carl Bard
Favorite food? A well-cooked ribeye. *not well done, just done well*
What is one thing you avoid like the plague? High temperatures – Due to the MS thing I'm heat intolerant and find that I can't tolerate the heat for long when it rises above the 80's.
Tell us a little bit about what you do each day in your job. I spend the majority of my time at the MIS data center – installing, configuring, testing and troubleshooting issues with our VMware Infrastructure and Storage Area Networks (SANs). Basically I'm like the mechanic that keeps our internal and customer-facing Cloud environments running as smoothly and efficiently as possible.
What do you like best about working at MIS? The opportunities to work with my awesome co-workers to collectively solve IT problems for our customers and constantly improve the performance of our systems infrastructure. Working with new technologies make the days go by really fast and I never get bored!
What do you do for fun outside of work? Primarily just hanging out and spending time with my kids and their friends – it keeps me young. I also enjoy all things mechanical like maintaining my own vehicles, replacing brakes and water pumps and changing oil for example.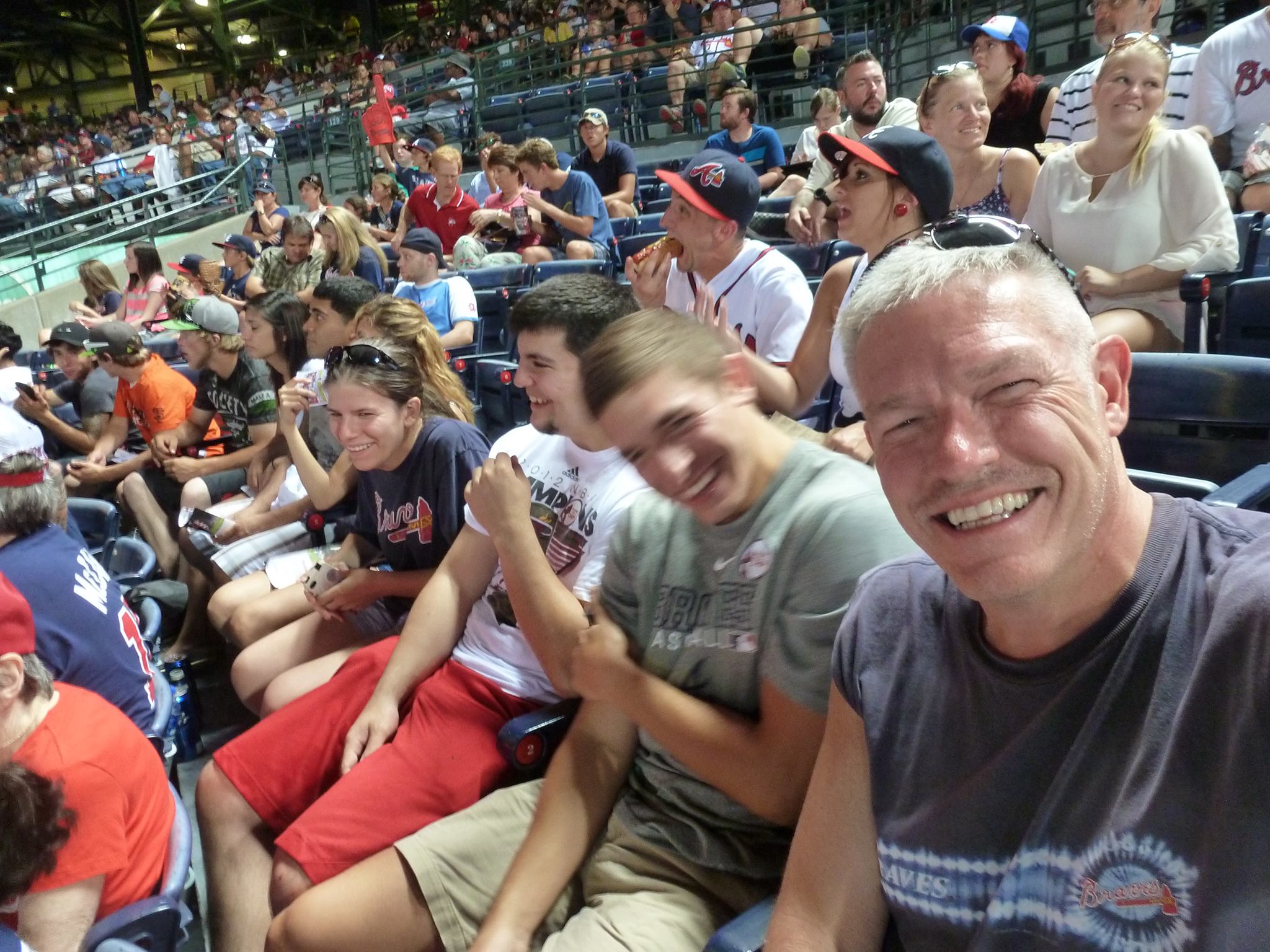 Are the Braves going to make it to the World Series this year? I've been a huge Braves fan since moving to Atlanta long ago and I believe this is our year to not only make it to the World Series but to win it ALL!!